DIY Decorated Candy Favors Idea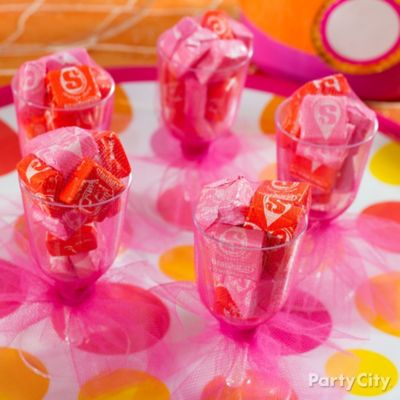 Summer-sweet favors are easy: Just add a flirty touch of tulle!
Make these little portions of paradise with mini wine glasses, pink and orange Starburst® and pink tulle! We cut 12-inch squares of tulle, wrapped them around the glasses and tied them off with smaller strips of tulle around the base of each glass. At the end of the party, bring a trayful out and give everyone a little take-home treat!