DIY Classroom Valentine Mailboxes idea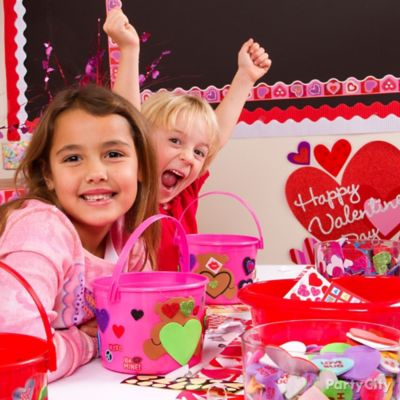 They'll be stuck on these valentine mailboxes!
The kids will love receiving cards and goodies in mailboxes they decorate themselves. Hand out red and pink buckets, and let their imaginations go wild with Valentine's stickers and foam hearts. Your little Cupids can take home their beloved mailbox buckets to remember all the fun!