Disney Princess Chair Decorating DIY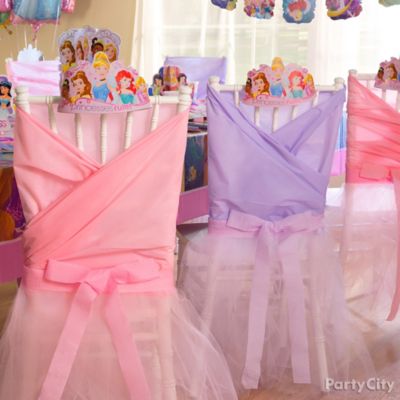 These party chairs are tutu-cute!
Transport the fair maidens to the royal ballroom with these chair decorations inspired by flowing ball gowns! The bottom is pink or purple tulle and the top is half of a table cover, doubled over, folded and secured with tape. Cover the spot where the two materials meet with a pink or purple streamer tied up in a cute bow, and top it off with a paper tiara.