Despicable Me Pinata Game Idea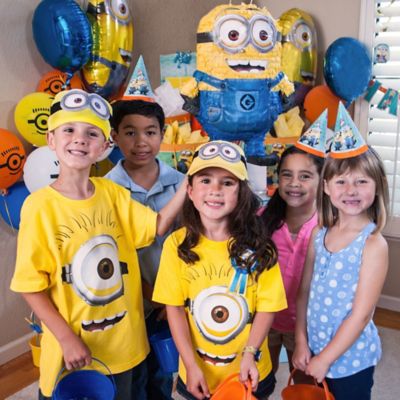 A Minion pinata packs a lot of fun!
Here's a fun party experiment: Find which string releases the goodies from a Minion pinata! No bat is necessary for this pull-string pinata. Just have everyone take turns until the lucky person pulls the right string. Hand out favor buckets so the lab buddies can scoop up all the candy and toys.