Day of the Dead Tamales & Stuffed Peppers Buffet Idea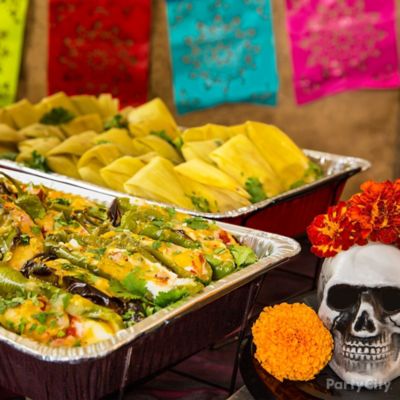 A frightfully delicious feast!
Make their taste buds come alive with classic Mexican dishes like tamales and stuffed peppers! Prepare your dishes in advance, then keep them at the perfect temperature for serving with chafing dishes. Now you can mingle without worrying the food is going cold as a grave! With the extra time you have, whip up a smiling skull centerpiece with a black tray, a skull prop and a handful of marigolds.