Get a sugar skull look
Create a scary (and fun) Day of the Dead or Sugar Skull look that's the living end. Read below for great makeup tips guaranteed to make you the hit of any Halloween fright night.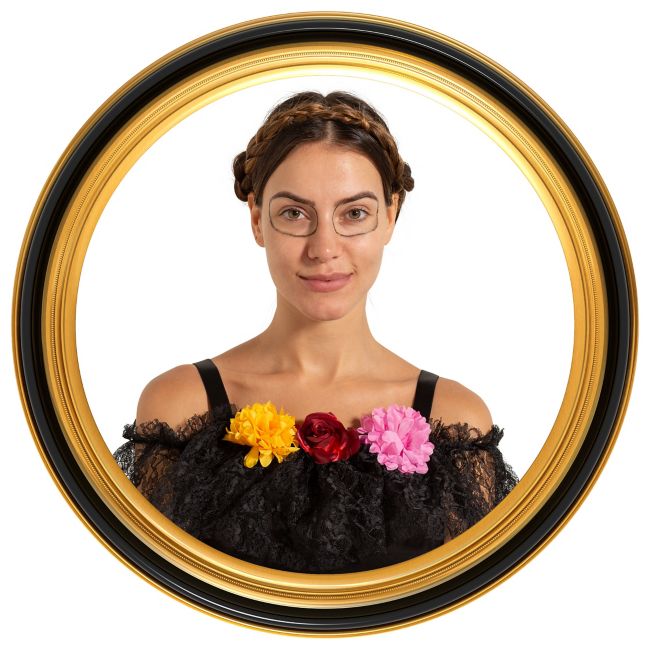 Step 1:
Start by pulling your hair away from your face —then draw two ovals around your eyes with black makeup.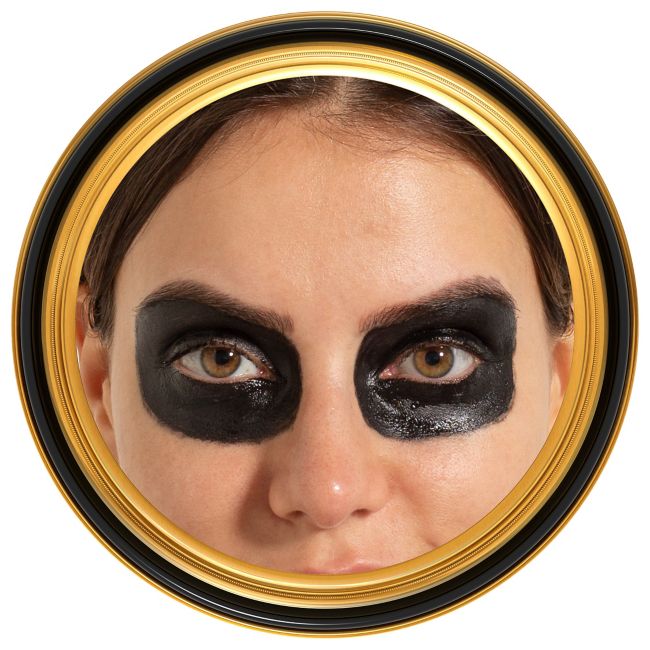 Step 2:
Color in the ovals with black cream makeup. Cover your eyelids and bottom of your eyes.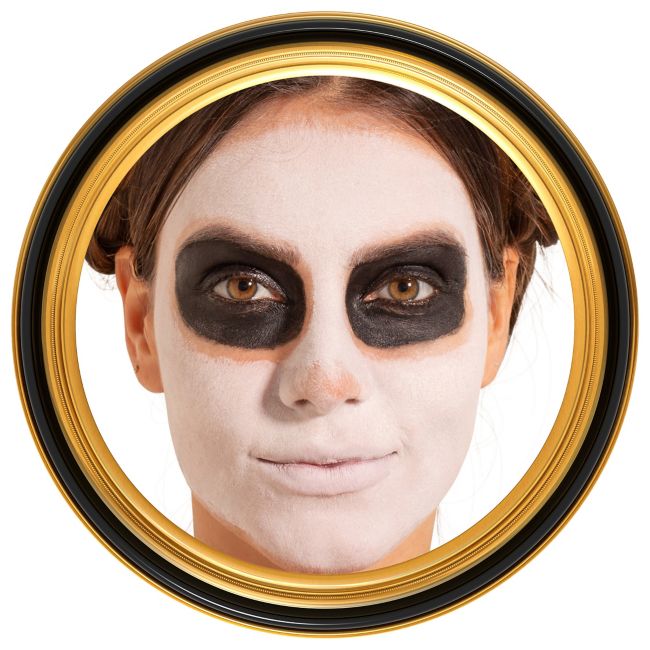 Step 3:
Take the white cream makeup and cover your face including your lips.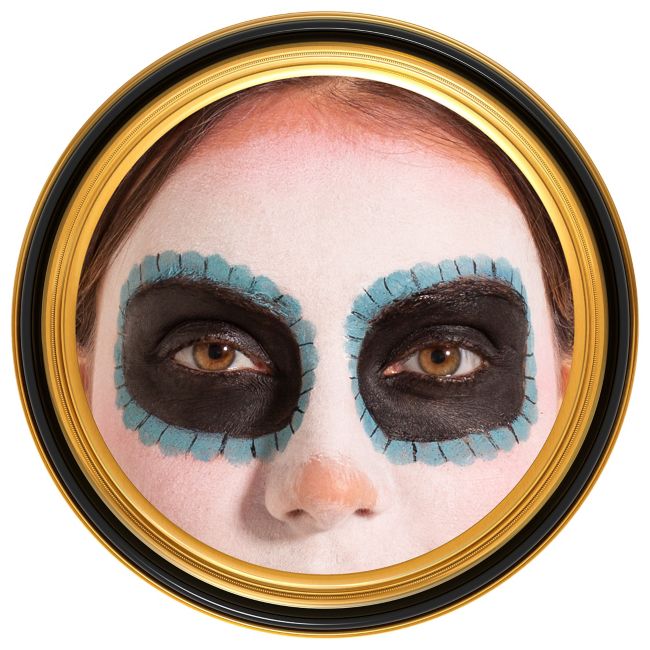 Step 4:
Outline the black over the eyes with the blue cream makeup and make black lines every .25 inch.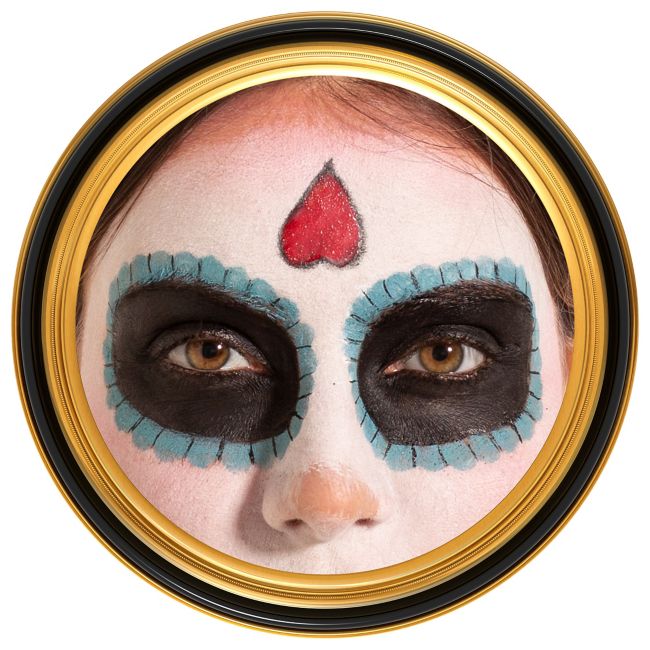 Step 5:
In the middle of your forehead, draw an upside-down red heart and outline it in black.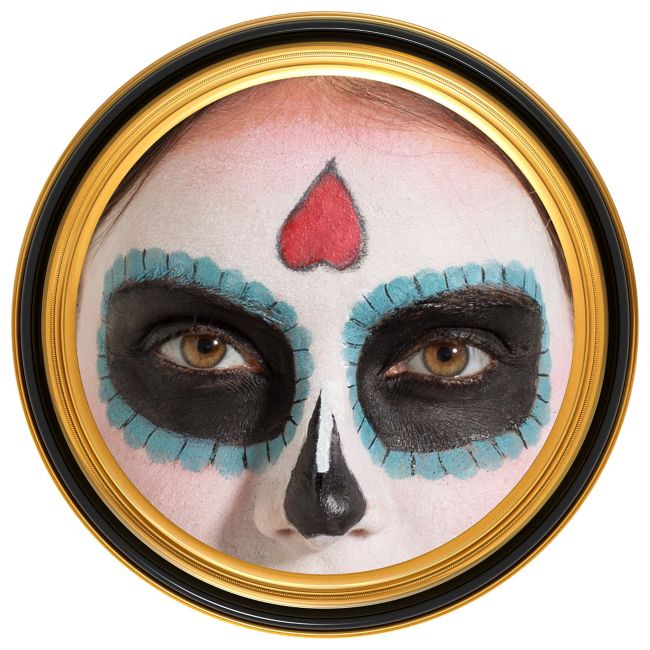 Step 6:
With the black makeup, draw a black flame in the middle of your nose.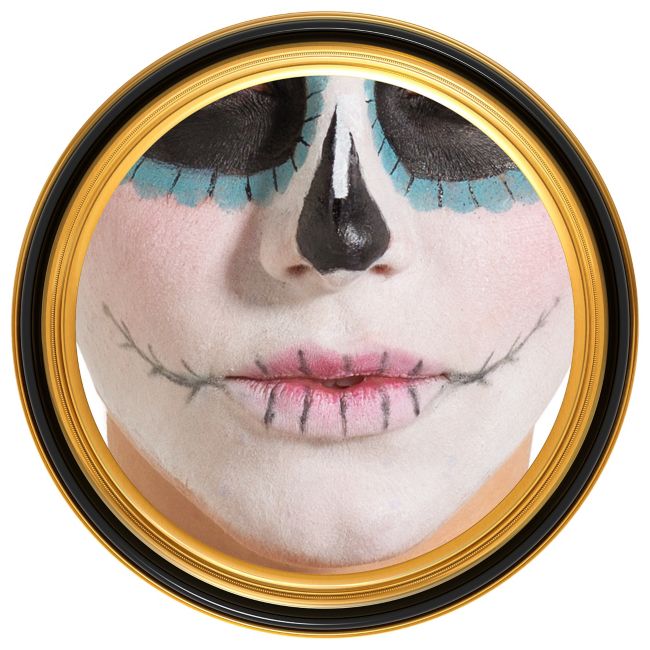 Step 7:
Use the black makeup to draw lines over your lips vertically. Then continue the lines horizontally on each side of your mouth, adding vertical lines to those.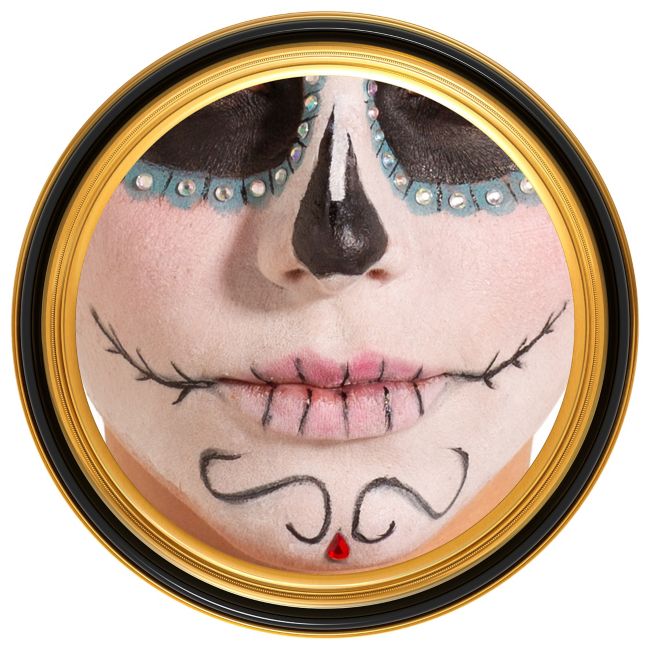 Step 8:
Draw two S's following the shape of your chin. In between the S's add a red teardrop rhinestone. On the red heart on the forehead, add the other teardrop rhinestone. Add the clear round rhinestones to the blue part of your eyes.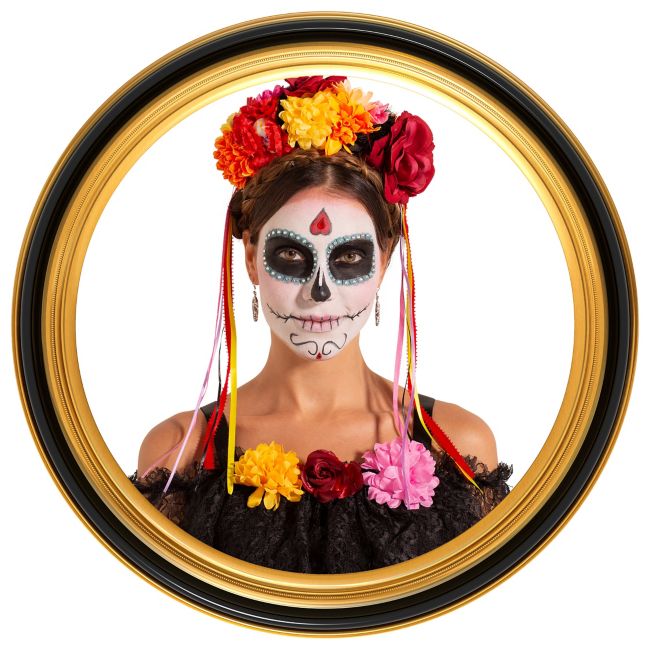 Step 9:
Add earrings and a floral bouquet to your headpiece for the final touch in your spooky transformation.