Cotton Candy and Champagne Idea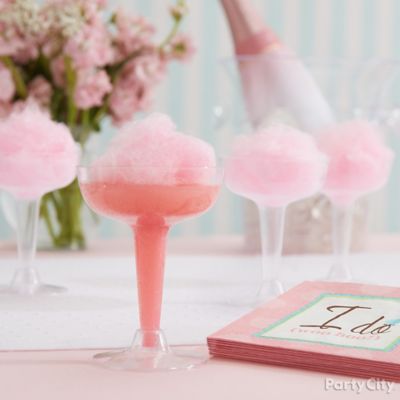 Cotton candy and champagne—together at last!
The bride tribe will be love-struck by this dreamy concoction of bubbly and cotton candy. For this champagne cocktail, simply arrange adorb tufts of cotton candy in clear champagne glasses before pouring a sparkling pink rosé over the top. Cheers!