Colorful Tiki Drinks Idea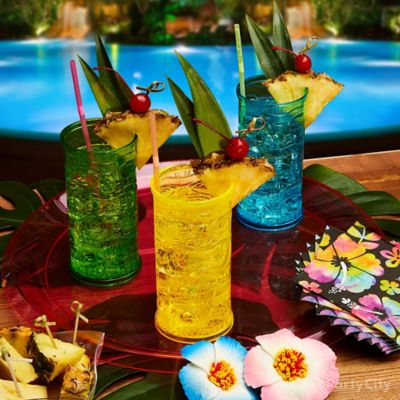 Instead of cheers, say "aloha!" to the clink of these tiki drinks!
A beachy paradise feels a bit closer with festive tiki plastic tumblers. Serve up your favorite tropical drink like pineapple, pina colada or even strawberry kiwi lemonade in these brightly colored plastic cups, and then place them on a red platter among your neon paradise decor. Add a pineapple and cherry on the rim as a refreshing and decorative garnish.