Colorful Pom Pom Garland Idea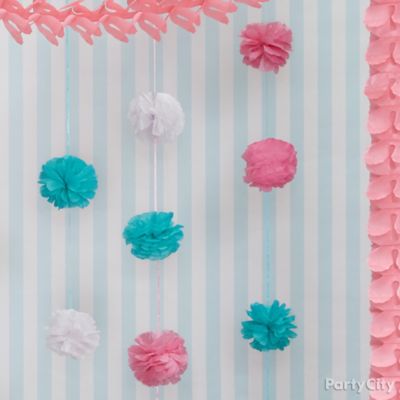 Create a shower of colorful clouds!
Put pom-poms to work as beautiful party scenery! All you need are fluffy garlands in the colors of your bridal shower theme. Attach the fluffy pom-poms to the included ribbon, alternating between pink, white and blue. Dangle the garlands from the ceiling behind the lunch table or in front of a wall for a simple photo-op backdrop.