Colorful NYE Wearables Table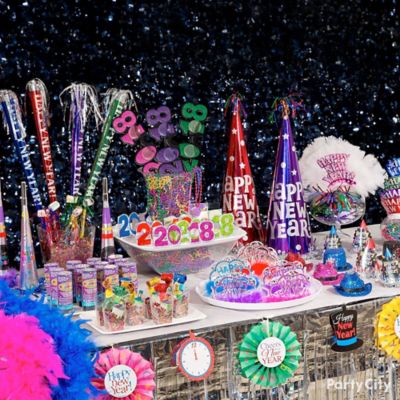 Start 2018 on the bright foot!
Create a wearables table to get your New Year's Eve bash off to a festive start! Choose a spot guests will notice as soon as they walk in; it'd be hard not to notice with all these colors! Display multiples of each favor and let guests know they should grab what they like and pose for photos! With New Year's party hats, fluffy tiaras, 2018 glasses, boas and beads, each guest will find something they love to party in 'til the ball drops.