Colorful Grad Gift Table Idea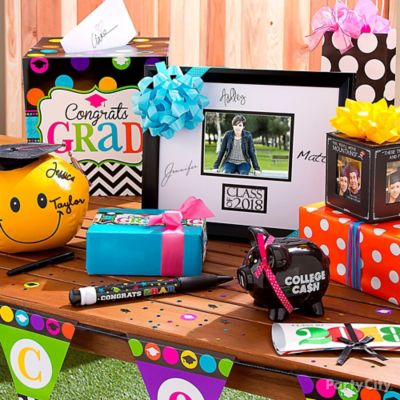 Make a grad-worthy gift table!
It's the graduate's big day, so make sure they remember it! Set up a sign-in station so new party arrivals can leave a gift or congratulatory note for the grad. Card holder boxes, "college cash" piggy banks and autograph smiley faces and frames are great ways for guests to express their congrats before heading into the party hubbub. Best of all, you can read all the sweet notes of encouragement after everyone's gone home.