Cocktail Garnishes Display Idea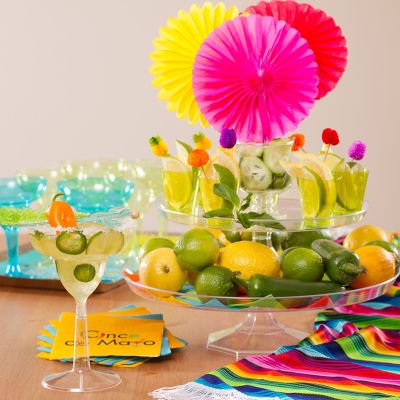 Stacked cake stands make a magn'ifico drink garnish display!
Lemon or lime? Mint or cilantro? Making margaritas with your amigos is half the fun – and with this colorful idea you can have plenty of garnishes and drink picks at the ready, all party long. Just stack two cake stands and fill them up with a bounty of citrus and jalapeños. Green shot glasses are perfect for holding a few wedges of lime and lemon, along with drink picks. Place a glass lined with cucumber slices on top, and make a "bouquet" of paper fans in your party colors.