Cinderella Scene Setter Idea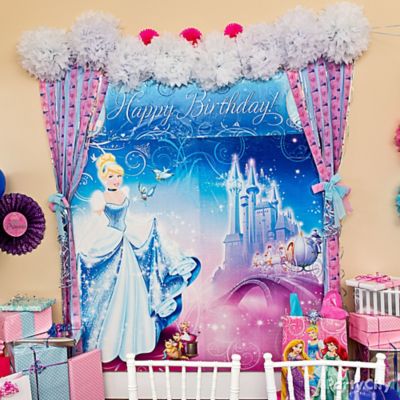 Create a beautiful party backdrop!
Atmosphere is everything! Whip up a whimsical scene for playtime and photos with a Cinderella scene setter, streamers, plastic table cover, fluffy decorations and silver foil. Hang a pastel blue table cover on either side of a small table and dangle Cinderella streamers and silver foil strands from a doorway curtain. Use pink and purple streamers and curling ribbons for curtain tie-backs. For the finishing touch, hang fluffy white decorations along the top – bibbidi bobbidi boo-tiful!