Cinderella Pin It Game Idea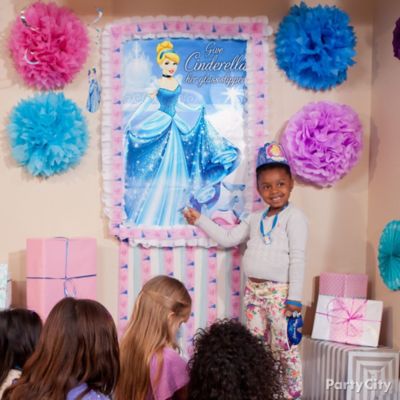 Help Cinderella find her slipper!
The birthday girl and her royal court will love helping Cinderella find her glass slipper in this magical spin on Pin the Tail on the Donkey! No pins necessary to play this Cinderella party game – each glass slipper is a sticker with a place for the participating princess's name. Make the party game part of the decor by adding a white garland as a border.