Cinderella Custom Invite Idea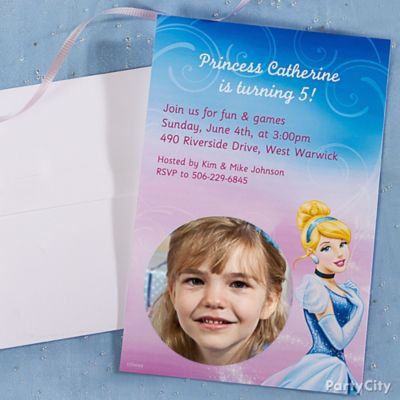 Customize invitations with a message and photo!
Send a cordial invitation to your royal guests with a customized photo and message from the birthday princess! Print your personalized messages on custom Cinderella invitations either online or in store. We'll print your message and have them ready to ship to your house within five days.