Cinderella Balloon Tower DIY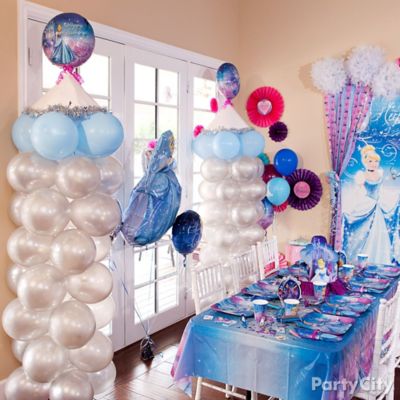 Enchant your princesses with balloon towers!
Delight the girls with balloon towers imported from a magical kingdom! You don't need to be a fairy godmother to create this darling balloon decor. Check out our Princess Castle Balloon Columns How-To for the step-by-step instructions. Just use colors that match your Cinderella color scheme, like pearlized white, light blue and silver! Place a couple columns by the front door for a royal entrance, or around the dining table with some Cinderella balloon bouquets for a stately look.