They say a picture is worth a thousand words, and the same is true for a meme—there's nothing better that captures what you're feeling in the moment and gets you chuckling in agreement. Here's how to bring favorite taco memes to life at your Cinco de Mayo party or gathering with friends. From hilarious costume ideas to totally lit decor, these ideas will be all they'll taco 'bout!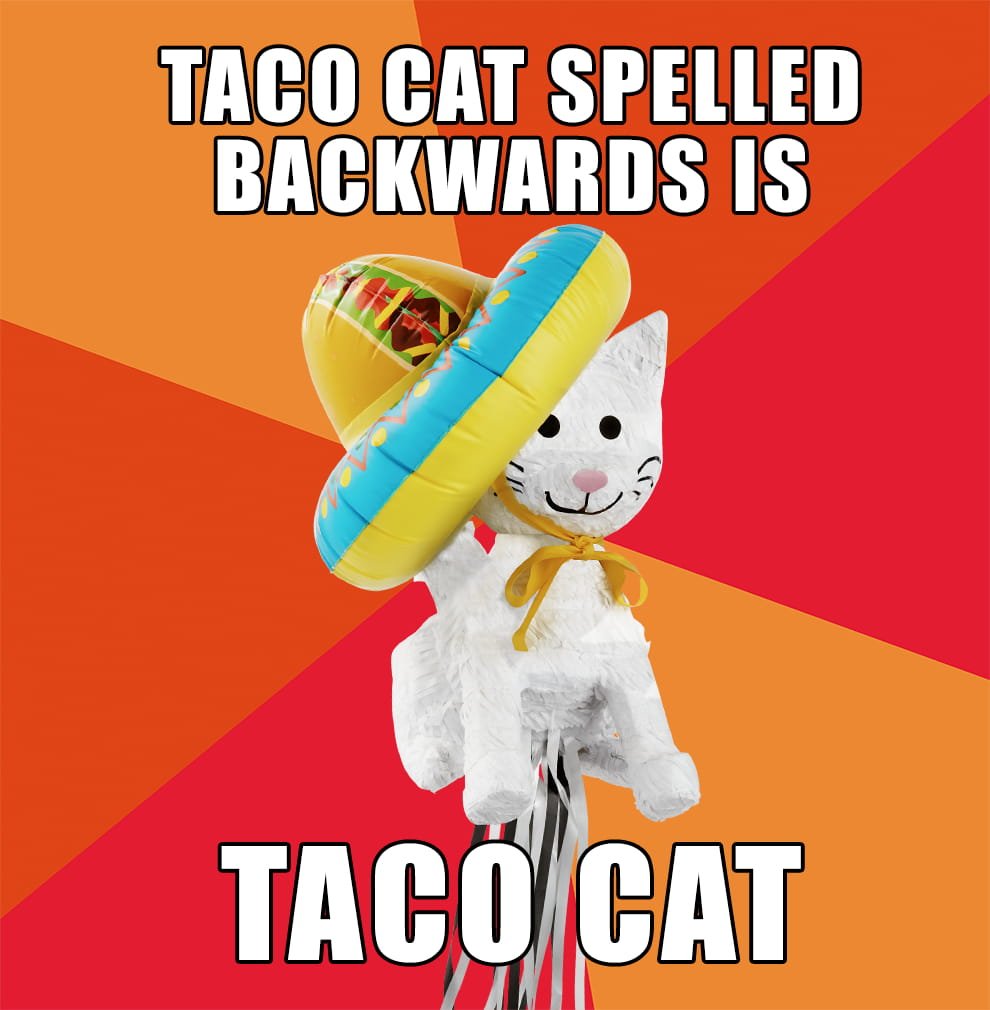 Idea 1: Make a taco cat pinata
Impress your guests with a clever grammar lesson about palindromes—the same word spelled backwards and forwards—by turning this well-known, got-you-thinkin' meme into a decoration. Simply place an inflatable taco hat on a cat pinata, and you've got, well, a taco cat.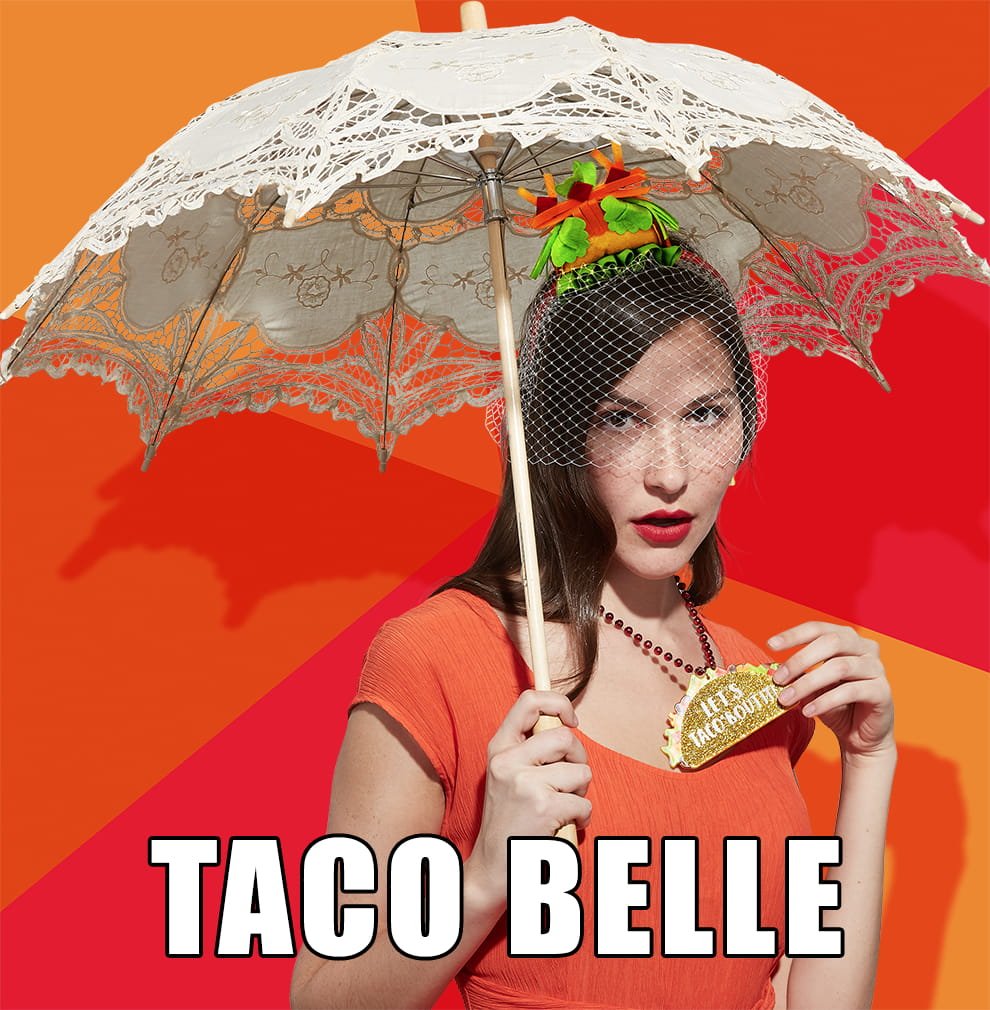 Idea 2: Craft a DIY taco headband tulle fascinator
Nothing says "yo quiero" like a clever take on puns. Inspired by your favorite place to grab a quick bite and occasional fourth meal, this "taco belle" DIY idea takes a silly approach toward sophistication. Get the look by attaching a veil made of millinery tulle to a taco headband and adding a kitschy taco necklace, like one that says "let's taco 'bout it!"—because let's face it, that's what's going to happen with this laugh-out-loud idea.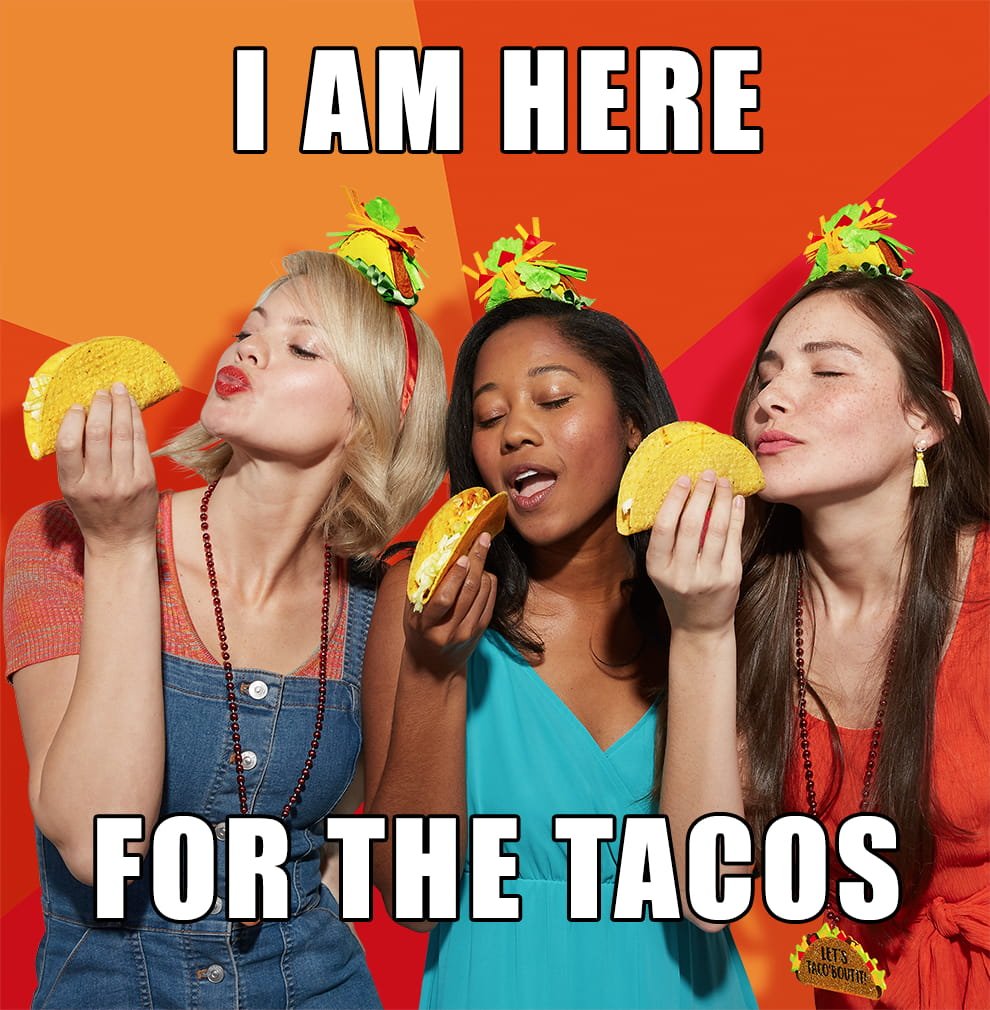 Idea 3: Give taco headbands as party favors
You've got a lot of things in common with your friends, but your strongest bond is over food, especially tacos. Let them wear their hearts on their sleeve—err, head—with taco headbands made out of felt. They make for great party favors, turning the meme "I am here for the tacos" into a fashion statement.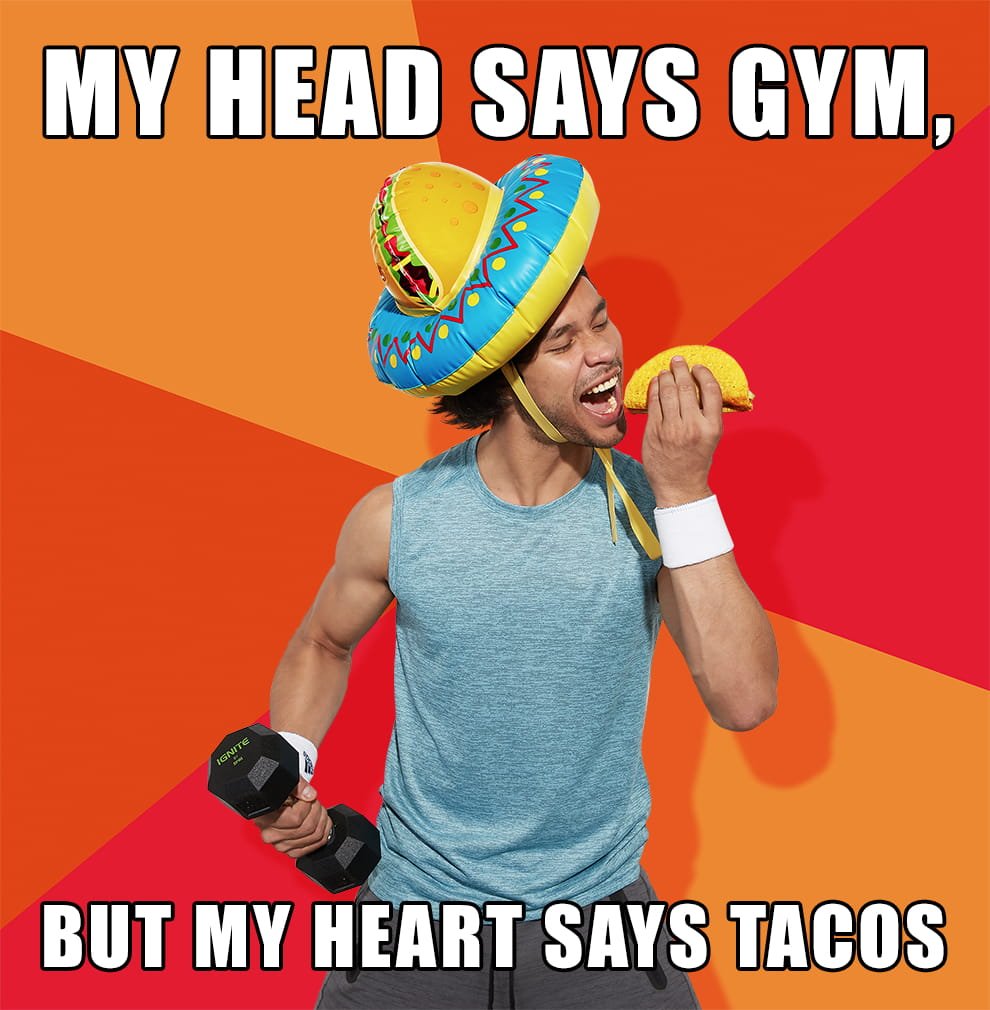 Idea 4: Turn a meme into a funny outfit
If there's one meme that gets you saying "same," this one is probably it. "My head says gym, but my heart says tacos" makes it clear that the struggle is real. Turn it into a funny costume idea by pairing an inflatable taco hat with workout gear—tank top, wrist sweatbands and if you've got the strength for it, a dumbbell.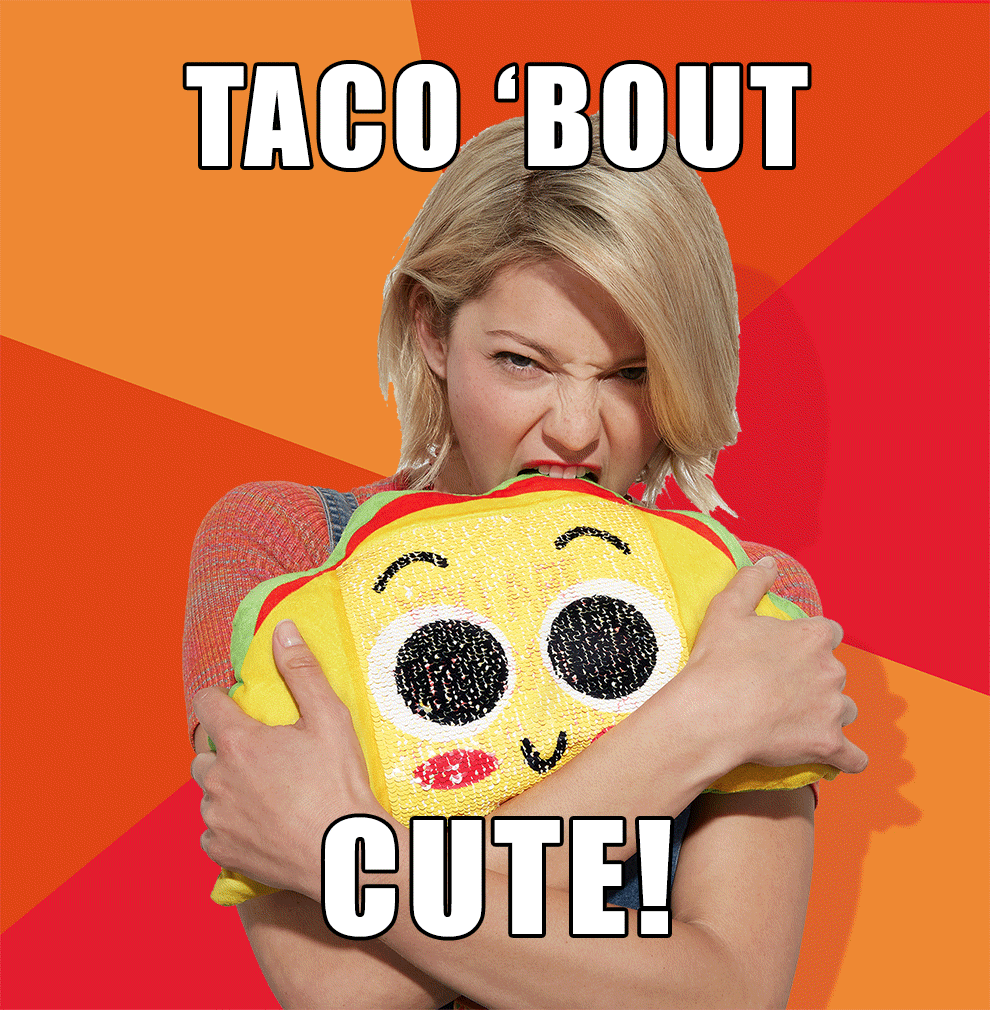 Idea 5: Freshen up your home decor with tacos!
Ever saw something that's so cute you just want to eat it up? Here's how to put that affection on public display—a taco-shaped pillow is perfect for decorating your couch, chair or anyplace in your home. Now that's "taco 'bout cute!"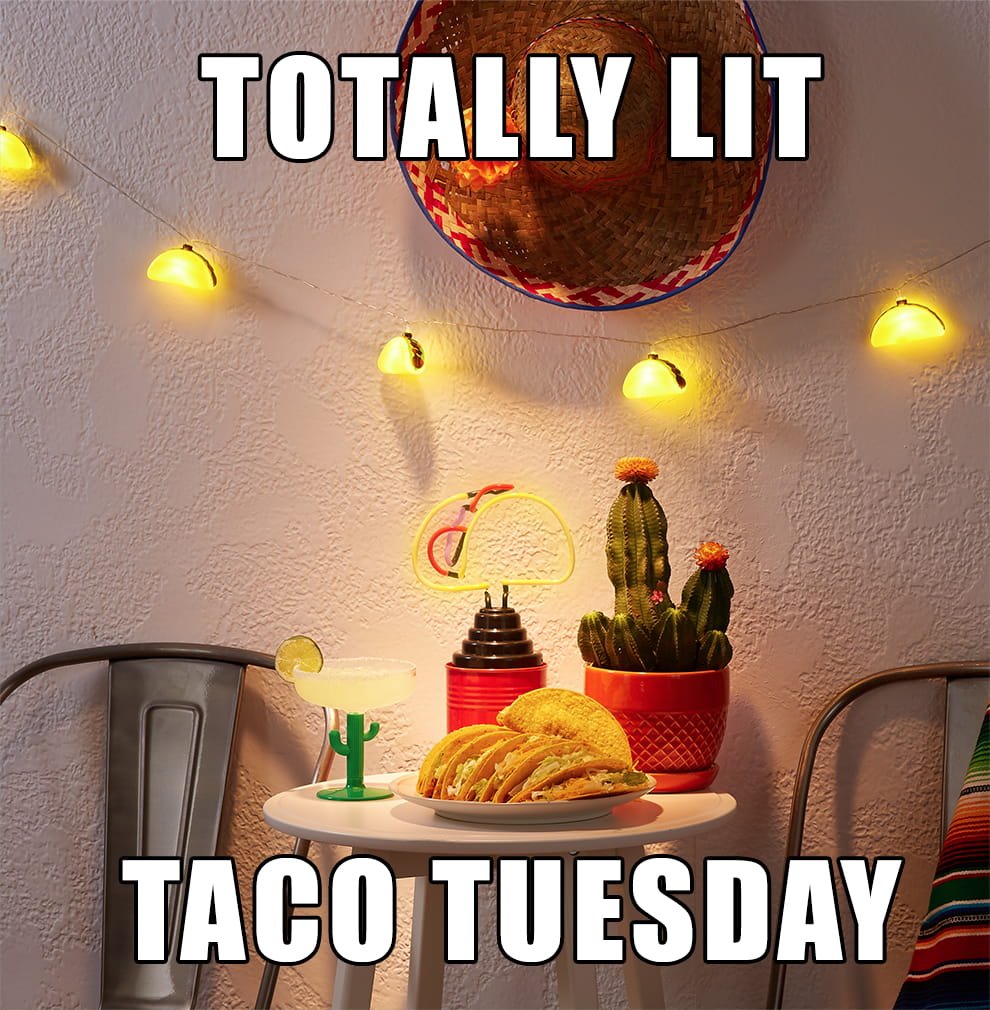 Idea 6: Neon light taco
Does your face light up when you realize it's Taco Tuesday? Make your Taco Tuesday lit in more ways than one by decorating with a neon sign and string lights in the shape of, well, tacos.