Cinco de Mayo Snack Table Idea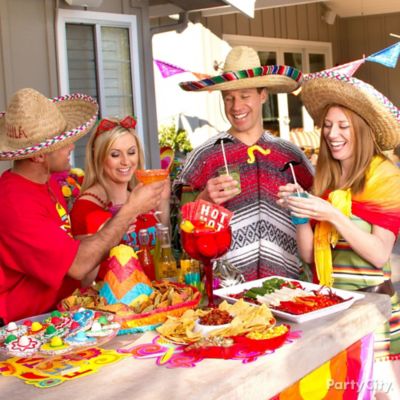 Make your Cinco de Mayo party muy caliente with these fiesta ideas!
¡!A comer! What an exciting spread of Mexican snacks! Let your chips, salsa, guac and desserts take the spotlight by keeping the table decor simple: a white tablecloth, bright banners along the edges of the table and artfully placed cutouts.