Cinco de Mayo Drink Menu Idea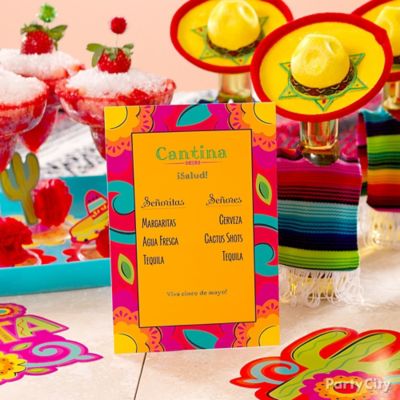 The cantina is open!
Make your own custom drink menu with a Latin vibe… ¡ole! Mix up trendy margaritas for your VIP señoritas. And the thirsty señores? Do cervezas decked out in funny serapes and mini sombreros! Fill out your drinks menu with aguas frescas (fruit juices) and a tequila tasting.