Chillin' Candy Buffet Idea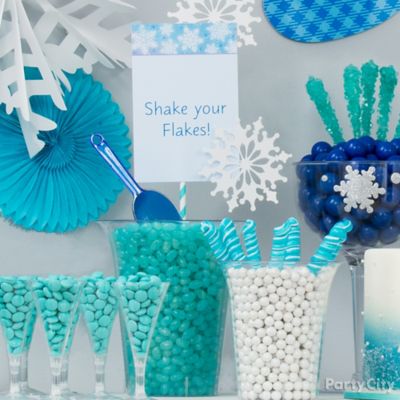 Walkin' through a winter candyland!
Everyone will shake their flakes when see this winter candy buffet! Fill large clear candy containers with chocolate drops, jelly beans, and candy sticks in a cool color palette: robin's egg blue, royal blue, Caribbean blue and white. You can even top off tiny plastic glasses and serve them to guests like cocktails. Don't forget winter touches like snowflake decals and a cute sign—like a custom invite attached to a paper straw!