Chicken Feed Treat Cups Idea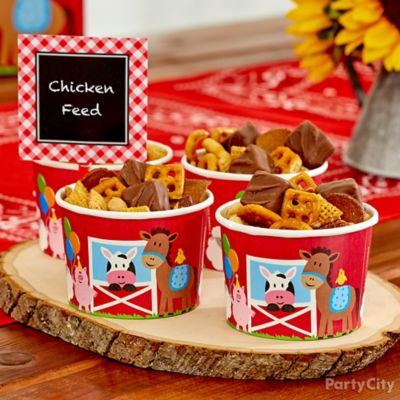 The cutest way to serve party snacks!
These treat cups are perfect for tiny hands, so fill them up with your favorite trail mix or granola. Attach a chalkboard clip to one of the cups and label it "chicken feed." The kids will know you're just horsin' around when they see the cups are filled with a yummy snack!