Cheesy Mini Potatoes Idea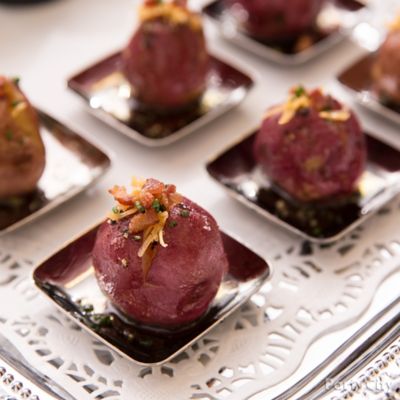 These little potatoes are easy-cheesy!
Cheese. Bacon. Bite-sized potatoes. What's not to love?! And making many small portions for this dish isn't labor intensive. Just bake the mini potatoes in the oven and slice the top to add in cheese, bacon crumbles and cilantro. These tiny silver trays, doilies and a large silver platter are perfect for their presentation. Delish!