Bunny pan + crisped rice = party favorite
A crispy rice bunny cake? Egg-stra adorable! And easy: use your fave crispy rice recipe and spread in a bunny-shaped pan. For details on how to deck it out with icing and chocolate drops, see our Bunny Crispy Rice Cake How-To. This cute-as-a-bunny treat will be the talk of the party!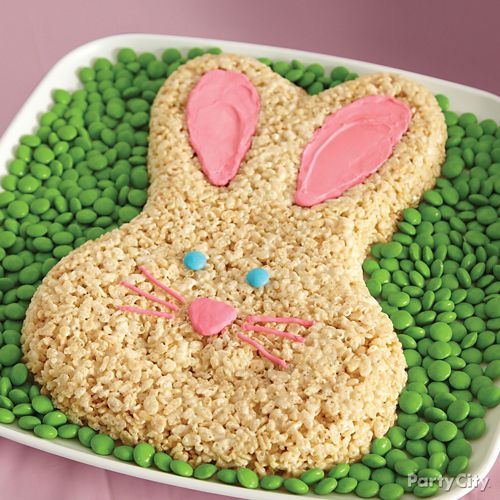 How-To
Ingredients:
Favorite crisped rice cereal treats recipe
White Ready-To-Use Decorator Icing — 4.5 lb. Tub
Rose Icing Color
Blue Chocolate Drops
Cornstarch
Supplies:
Step-By-Step Bunny Pan
9 in. Angled Spatula
12 in. Disposable Decorating Bags
Tip Set (round Tip #3 used)
1) Make cereal treats
Prepare cereal treat mixture following recipe directions. Press into pan. Let cool and unmold onto plate.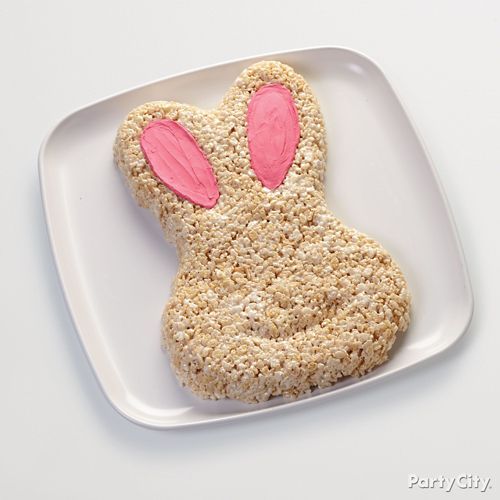 2) Ice ears
Tint 2 cups of white decorator icing rose. Use spatula and rose icing to ice inside ears.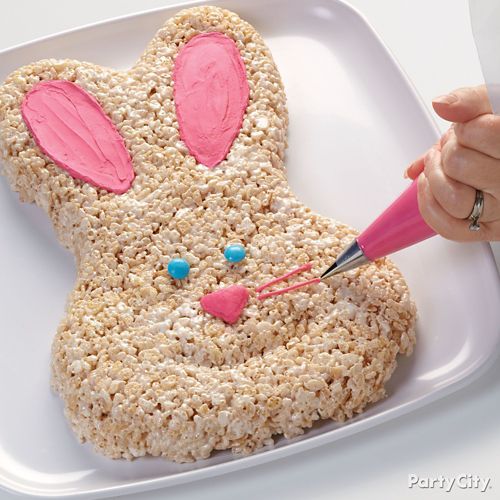 3) Decorate features
Use tip 3, a cut disposable decorating bag and rose icing to attach chocolate drop eyes. Pipe dot nose and outline whiskers. Pat nose smooth with finger dipped in cornstarch.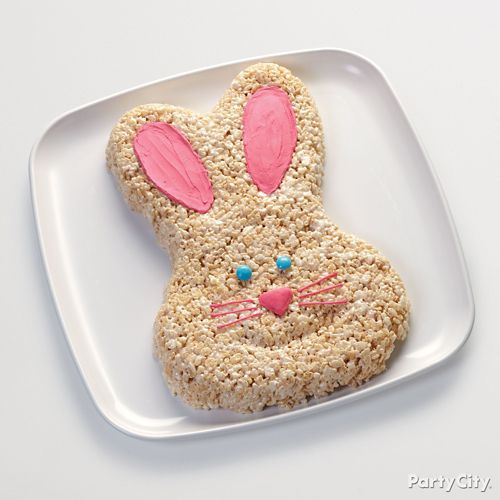 4) Serve and enjoy!
Add green candy to the platter if desired, and your treat is ready for your party!