Cat in the Hat Costumes Idea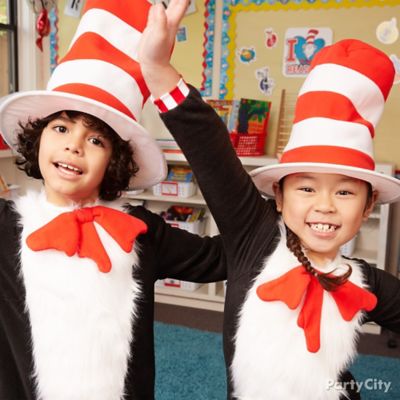 They'll shine on spirit day as the Cat in the Hat!
If your little ones are participating in a Dr. Seuss week at school, they'll have five days of themed outfits to plan! A Cat in the Hat costume will have them ready for reading adventures.