Cat in the Hat Balloons Idea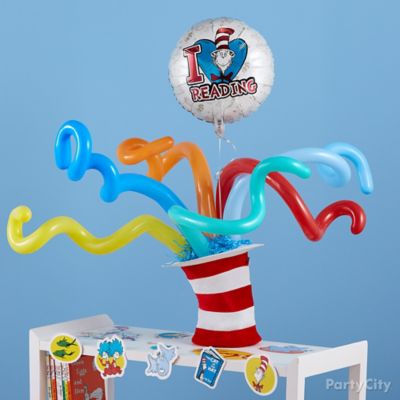 Create a wacky, whimsical decoration!
This bright and silly decoration will delight your students, and is super easy to make! Attach a Dr. Seuss balloon to a balloon weight and place at the bottom of a Cat in the Hat top hat. To create a balloon swirl, wrap an uninflated twist balloon around a pole or broom, then inflate using a balloon pump. Once tied, position each balloon into the top hat and fill the empty space with bright blue paper shred.