Captain America Shield Cookies Idea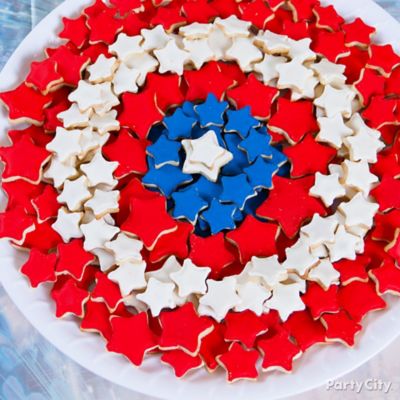 Create a sweet cookie "shield"
Feeling star-struck by this intimidating treat idea? It's way easier than you think. Use star cookie cutters to bake sugar cookies in various sizes and frost them in red, white and blue. Arrange your cookies on a round platter to make Captain America's shield. Cap would be proud!