Captain America Shield Cookies Idea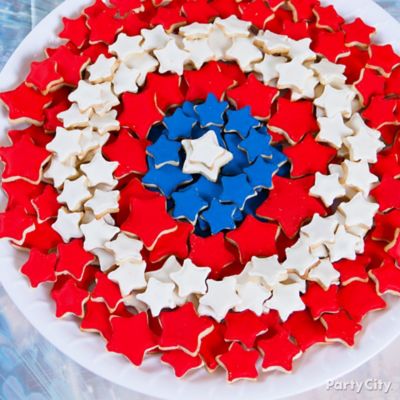 Create a sweet cookie "shield"
Use star cookie cutters to make cookies in various sizes and frost them in red, white and blue. Arrange cookies on a round platter to make Captain America's shield. The birthday hero and his squad of friends will be starstruck by these delicious treats!