Living in Arizona, I might have a slight obsession with all things cactus related. Lucky for me, a cactus themed party would work for just about any occasion: baby showers, bridal showers, graduations, birthday parties and more. Keep reading for a super easy and cute cactus centerpiece tutorial using balloons!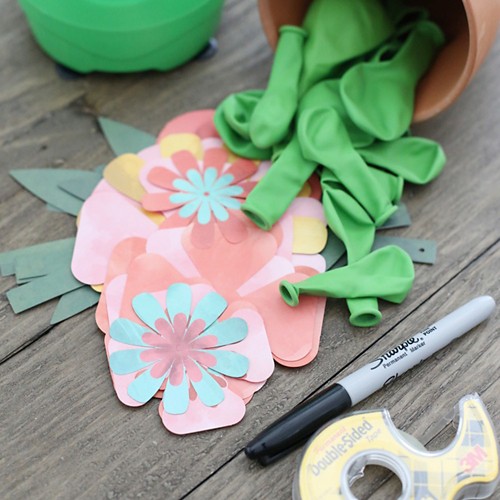 Supplies:
Kiwi Green Balloons
Kiwi Green Mini Balloons
Electric Balloon Pump
Bright Floral Banner
Terracotta Pots (Medium and Small)
Black Permanent Marker
Double Sided Tape or Adhesive Dots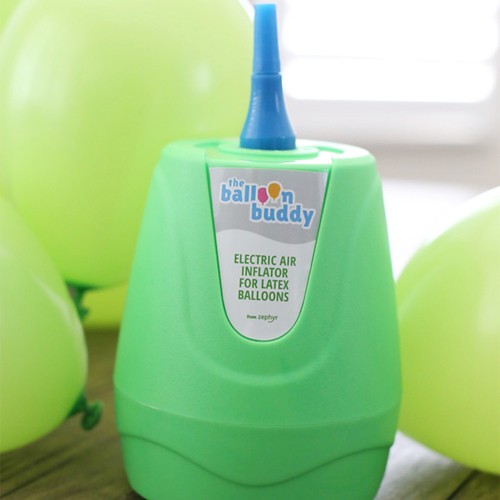 Instructions:
1. Blow up your balloons. You'll need 1 - 12" and 2 - 5" green balloons per centerpiece. I highly recommend using an electric pump if you are creating several centerpieces.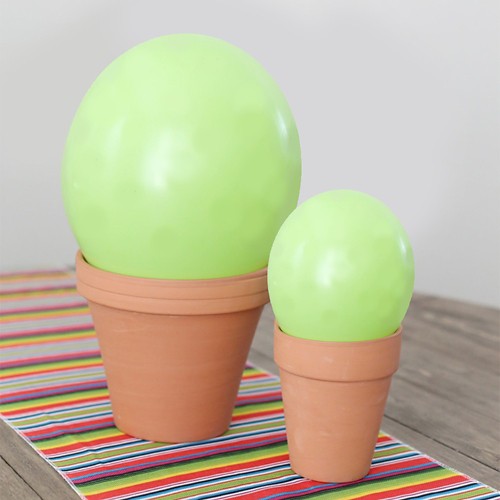 2. Place a 12" balloon, with the tie facing down, in the larger terracotta pot. Place a 5" balloon, with the tie facing down, in the smaller terracotta pot.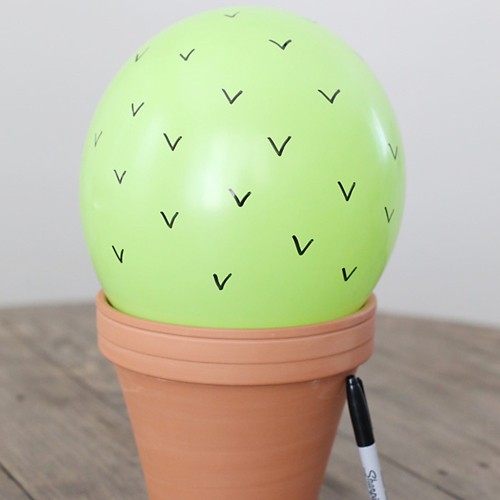 3. Draw small "V" shapes on the balloons using a permanent marker.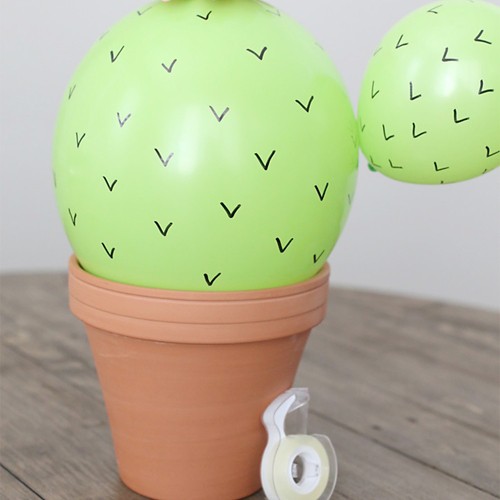 4. Attach a 5" balloon to the side of the 12" balloon with double sided tape or adhesive dots. You'll want to make sure that the tie can't be seen from the front.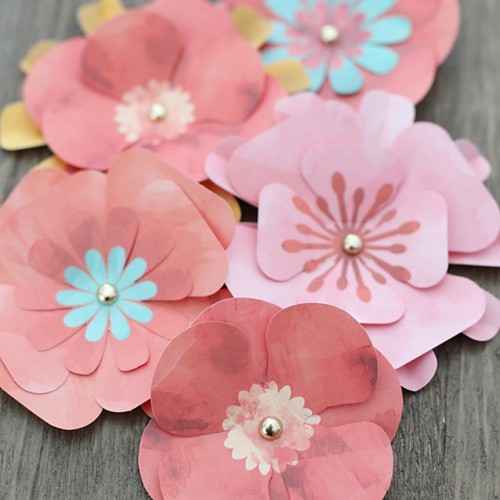 5. Assemble the paper flowers. I used the floral pieces from a flower banner from Party City and just skipped placing the stems on the flowers. Attach to the balloons, as shown in the photos, using double sided tape or adhesive dots.
6. Place your cactus centerpiece on a striped table runner and decorate with some fun maracas and piñata plates.