"Bunny bottom" cookies are very Pinteresting!
Use a super-fun double cookie cutter to make these! One cutter for the bunny shape and another for the tail. Hop over to the Bunny Tail Cookies instructions to get instructions from the Wilton decorating team. Put them in Easter baskets or create a jelly-bean paradise for the bunnies to frolic in, and they'll be nibbled on before you can shake your cottontail!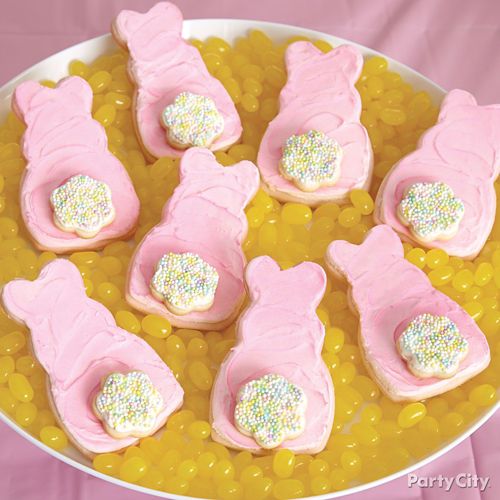 How-To
Ingredients:
Favorite roll-out cookie recipe
White Ready-To-Use Decorator Icing — 4.5 lb. Tub
Sprinkles
Pink Color Mist™ Food Color Spray
Supplies:
Rolling pin
2-Pc. Textured Comfort-Grip Bunny with Mini Cookie Cutter Set
Cookie sheet
Cooling grid
9 in. Angled Spatula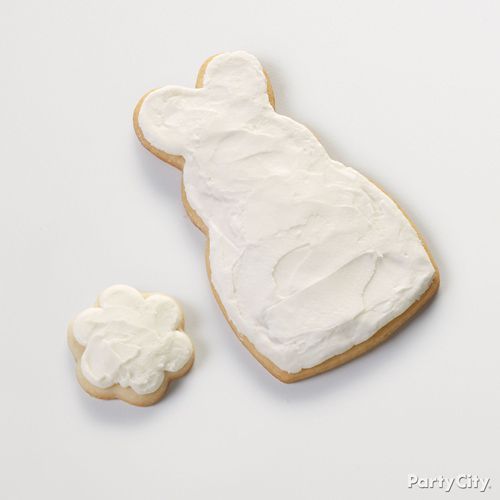 1) Make cookies
Prepare and roll out dough following recipe directions. Use cutters to cut one bunny and one tail for each treat. Bake and cool cookies. Use spatula and white decorator icing to ice bunny and tail cookies smooth.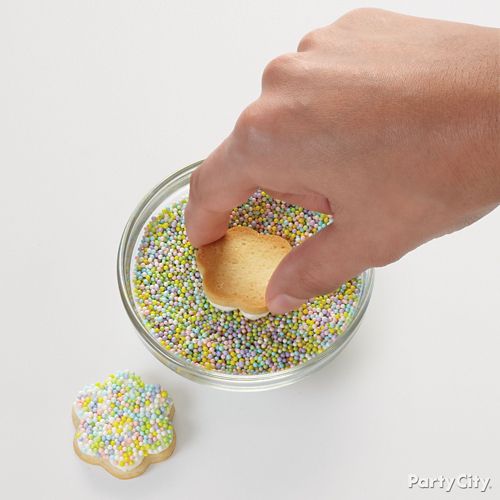 2) Decorate tail cookies
Immediately dip icing side of tail cookies into sprinkles.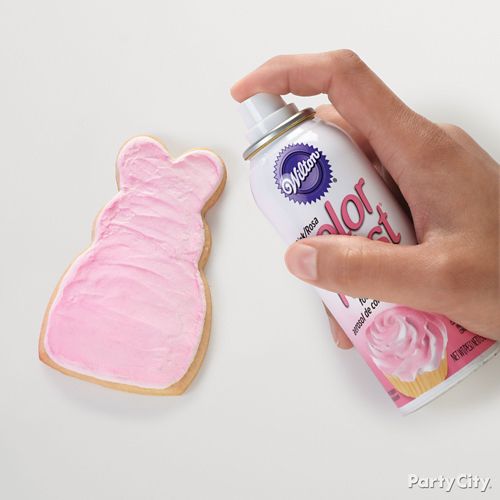 3) Decorate bunny cookies
Use pink food color spray to spray bunny cookies. Let set, about 3 to 5 minutes.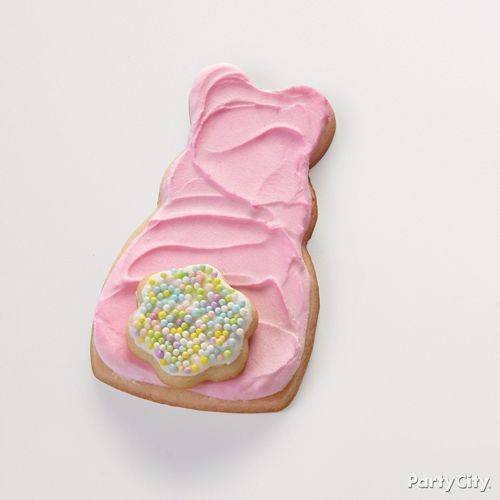 4) Assemble treats
Use spatula and white icing to attach tail cookies to bunny cookies.