Bunny Ears and Cottontail Easter Basket Idea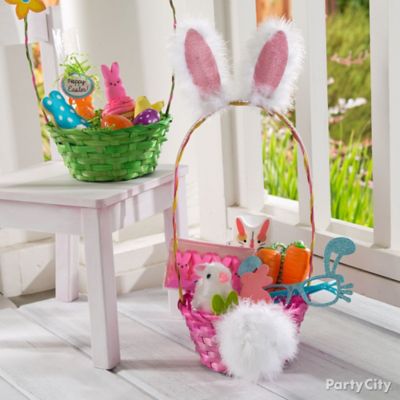 Get them hopping for a bunny basket!
This Easter basket is perfect for your little funny bunnies! Fill your basket with bunny-themed treats like candy, a jump rope with carrot handles and Easter bunny glitter glasses complete with ears and whiskers. Add a rabbit ear and fluffy cottontail set to the wicker for a basket that practically shouts, "Hoppy Easter!"