The Easter Bunny left something yummy!
Have a satisfying hop, skip and crunch with these sweet-and-salty pretzel sticks! Try your dipping skills with Candy Melts® and decorate away with sprinkles and bunny icing decorations, like in this Bunny & Sprinkle Pretzel Pops How-To. Stick them in a container filled with pink chocolate drops and they'll be bunny-ear-resistible.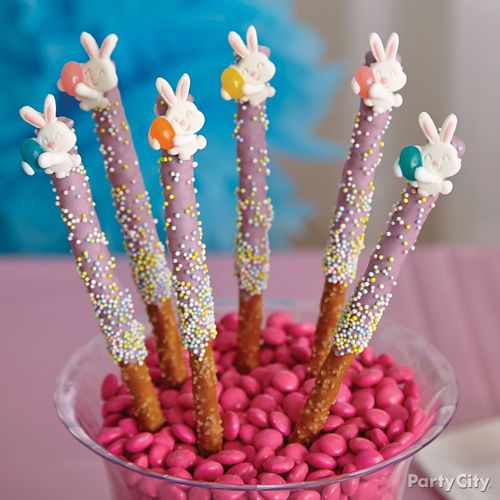 How-To
Ingredients:
Lavender Candy Melts® Candy (8 oz. makes 24 treats)
White Candy Melts® Candy (6 oz. makes 24 treats)
Pretzel rods
Sprinkles
Bunny Sugar Decorations
Supplies:
Microwave-safe dipping container
Waxed or parchment paper
Cookie sheet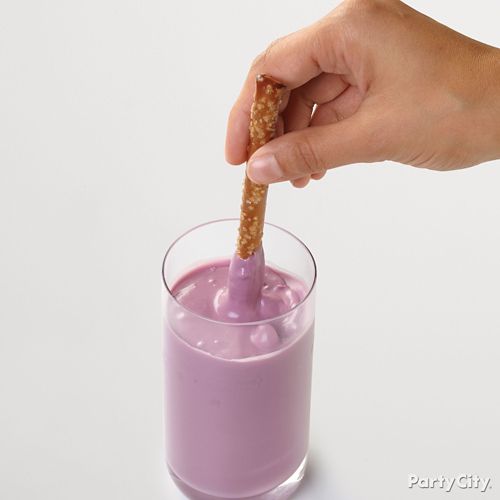 1) Dip pretzel rods
Melt 8 oz. lavender and 6 oz. white Candy Melts candy together in microwave-safe container according to package directions. Dip pretzel rods about 3/4 of the way into melted candy. Tap gently against side of container to smooth and remove excess candy. Reserve remaining melted candy mix.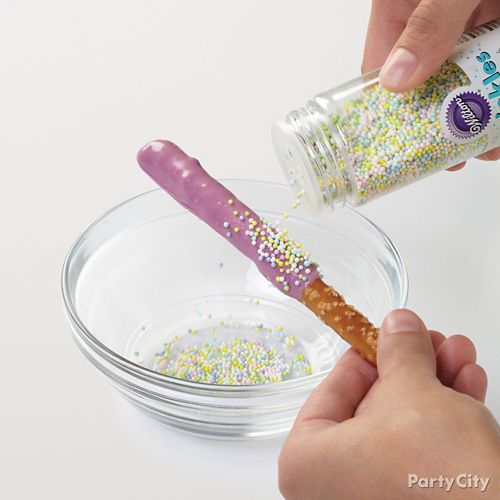 2) Decorate with sprinkles
Immediately cover pretzel rods with sprinkles, sprinkling lightly toward top. Place on parchment paper-covered cookie sheet. Chill until firm, about 10 to 15 minutes.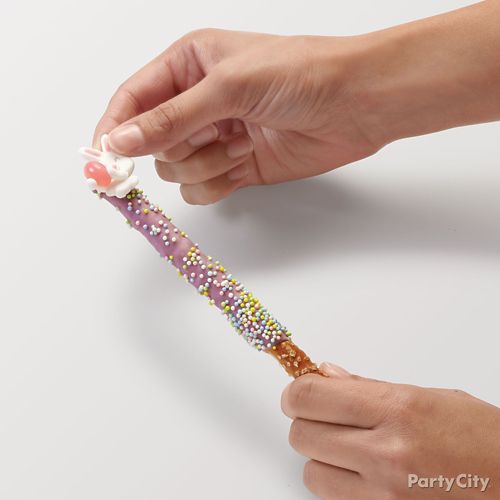 3) Attach icing decorations
Use reserved melted candy mix to attach bunny decoration on near top of pretzel rod. Chill until firm, about 3 to 5 minutes.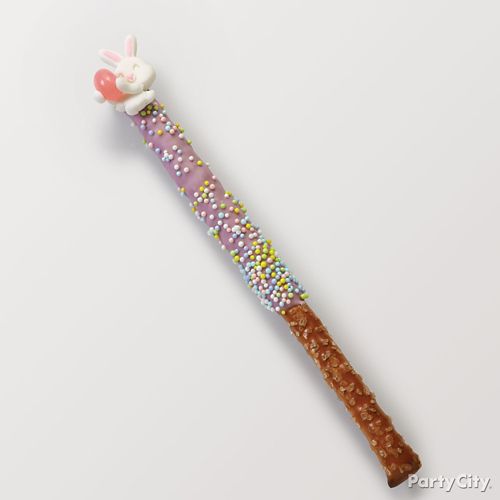 4) Serve and enjoy!