Bug Catcher and Butterfly Couples Costume Idea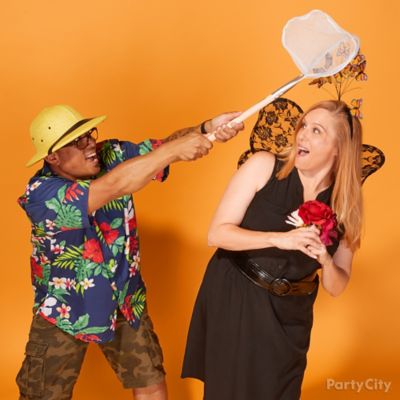 Flutter into the costume party in style!
Be the butter-fly-est couple at the costume party dressed as a Butterfly Catcher and Butterfly! Put on the monarch butterfly headband and the beautiful insects will be following you wherever you go. Add some elegance to your butterfly costume with a set of black lace wings. Complete this cute costume idea by having your sweetheart wear a safari hat and Hawaiian shirt and carry a real bug net. You and your significant other will be ready to capture a good time this Halloween!