Back-to-school time may look a little different this year depending on where you live, but that doesn't make this annual milestone any less special for your family! Whether you're marking your children's return to a traditional school setting or kicking off distance learning in your very own homeschool, we've found the cutest personalized banners and props to make your kids' commemorative photos pop!
Speaking of 'pop', I have a confession. I've never made a DIY balloon garland before! This was my first time taking on the task and I have to say, it was super easy, especially if you have a hand pump and Party City's Balloon Arch Decorating Strip. Don't be afraid to give it a try! Ours turned out so beautifully.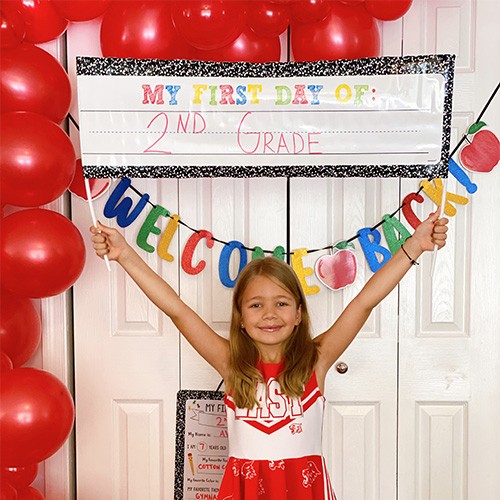 Supplies:
Red Balloon Garland Kit
First Day of School Photo Prop
Back to School Customizable Graduation Photo Frame Kit
Glitter Welcome Back Letter Banner
My First Day Personalized Banner
Foam Apples
Instructions:
First, to make your DIY balloon garland (no helium required!), you'll need to order a Balloon Garland Kit and have scissors, tape and Command Hooks on hand. This is how simple it truly is to construct a balloon garland on your own in about 60-90 minutes:
1. With your hand pump, blow up each bag of balloons provided. The Balloon Garland Kit comes with all the sizes you need, which takes the guesswork out of this project.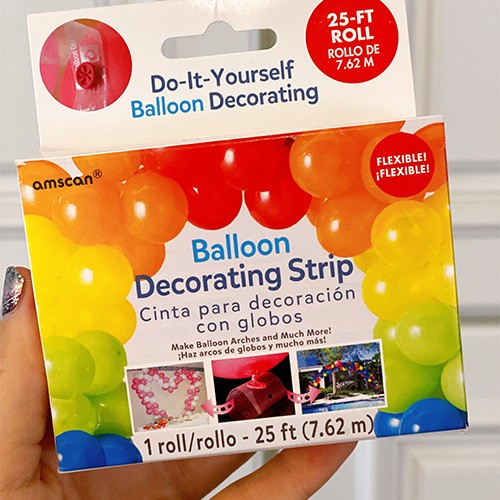 2. Cut your Balloon Arch Decorating Strip about 12-18 inches longer than the total length you'd like each section of your garland to be.
3. Plan to create your arch in two pieces. It makes it a lot easier to hang with Command Hooks once you start decorating.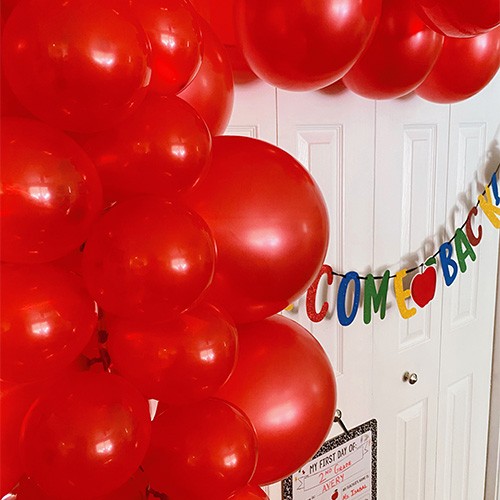 4. Plan a pattern for your balloons and start inserting each tie into the pre-cut holes in the Balloon Arch Decorating Strip, starting about 6-8 inches from the end. For example, my balloon pattern was: Big, small, medium, small, small (repeat until about 6-8 inches from the other end).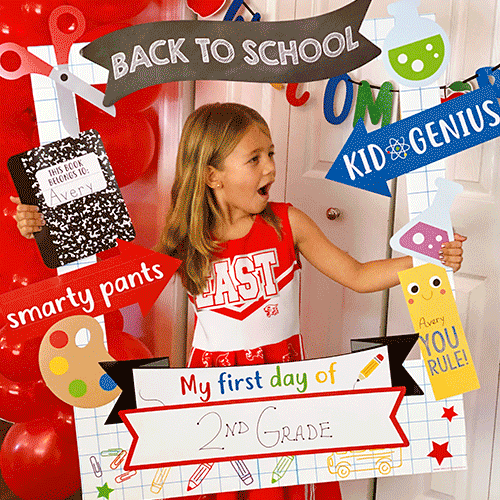 5. Place the Command Hooks on your wall and position each section of your DIY balloon garland where you think it will look best in photos!
Happy Back-to-School!