Bridal Shower Gold Cookies Idea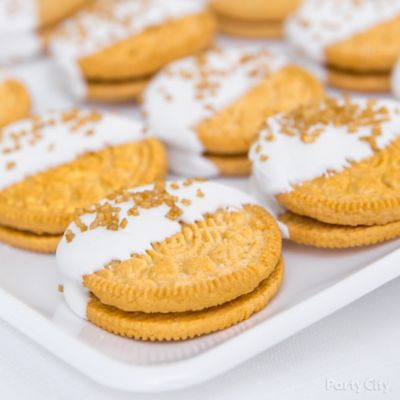 Give them treats that twinkle!
They'll say "yes" to these delish bites that look as good as they taste—and they're a snap to make! Dip sandwich cookies in white candy melts with a dusting of gold sprinkles. Serve them up on a white platter next to the bubbly for everyone to sip and savor.