Bone Garland Front Door Idea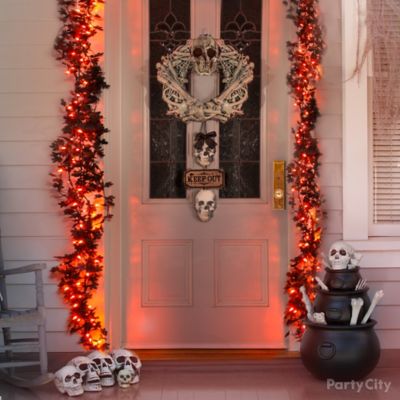 Door decor to die for!
Once darkness has fallen, thrill them to the bone with a lit-up display of macabre skulls. Orange lights in a garland of black leaves will cast their eerie light upon the decaying bones of a skull wreath and a skeleton cauldron. Pile a collection of skulls by the door as a fearsome welcome to all who enter.