Blue Safari Baby Shower Cutlery Idea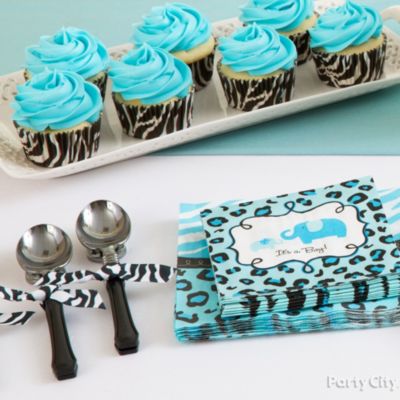 Accent the party with zebra stripes!
A special little guy is on the way! Sprinkle the table with love and joy by making "wild" cutlery packets by bundling sets of fork-and-knife with zebra ribbon and use zebra baking cups on treats. It's little touches like these that make a baby shower memorable!