Unchain some wicked-good brownies
These "chain" icing brownies are straight from the dungeon! Follow this Chain Rattling Brownies How-To to make these sinister sweets, and impress ghouls and ghosts by serving them on an opulent tray with a bed of shiny black Sixlets®. Shriek inducing!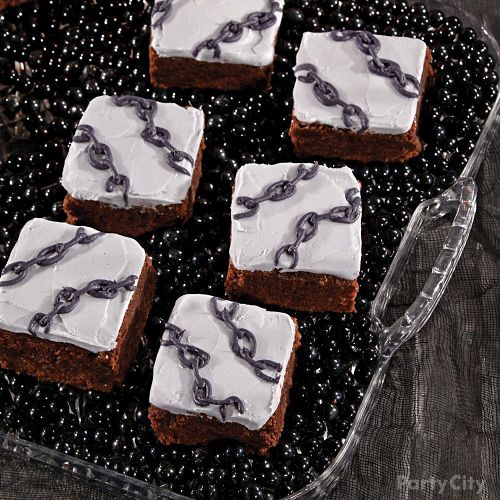 How-To
Ingredients:
Favorite brownie recipe or mix
White Ready-To-Use Decorator Icing — 4.5 lb.
Black Icing Color
Supplies:
9 in. x 13 in. Sheet Pan
Cooling grid
9 in. Angled Spatula
12 in. Disposable Decorating Bags
Tip Set (tip 5 used)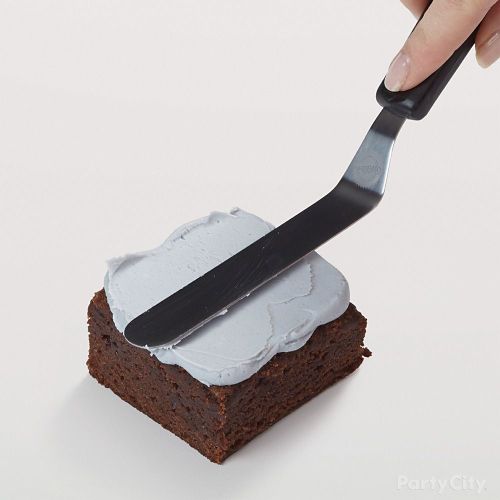 1) Make and Ice Brownies
Prepare batter following recipe directions. Bake and cool brownies. Cut into 2 1/2 in. squares. Tint 2 cups icing light grey and 1/2 cup black (use a little black color to make gray). Use spatula and light grey icing to ice brownies smooth. Reserve black icing.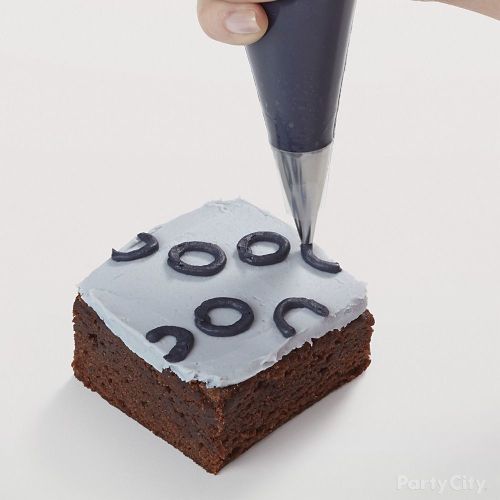 2) Decorate Chain Loops
Use tip 5, a cut disposable decorating bag and black icing to pipe circles and semicircles on brownies.
3) Decorate Chain Links
Use tip 5 and black icing to pipe outlines between chain loops.