Blood Orange Summer Drink Idea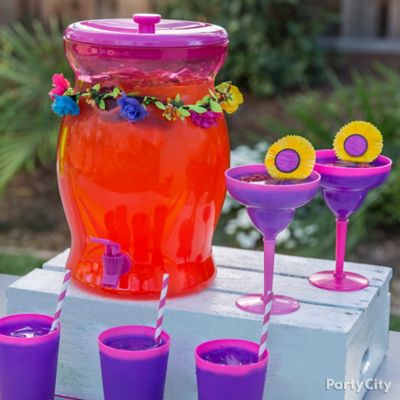 Colorful drinkware changes color with cold drinks!
These fun color-changing tumblers and cocktail glasses change from pink to purple with any cold liquid! For your drink dispenser, we love the vibrancy of blood orange Italian soda, fresh orange slices and ice. Craving summer cocktails? In a shaker with ice, shake 4 oz of your orange drink with 2 oz tequila, per person. Salt the glasses, strain the drink and pour, finish by adding more ice. Way to beat the summer heat!