Blaze Trophy Candy Favors DIY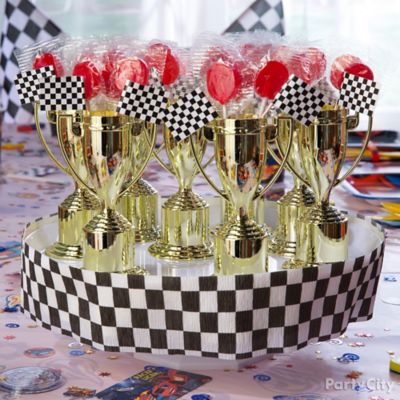 Blaze would be proud to win one of these trophies!
These favors look great as a centerpiece until the end of the party, when the racers take them home! Get the winning look by affixing red lollipops and checkered flags to the inside of these adorable mini trophies using tape so they peek out the top. Display on a cake stand encircled by a checkerboard streamer.