Blaze Essential Decorations Idea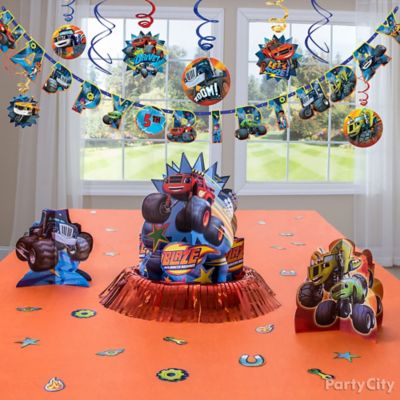 Roll out the flashy Blaze centerpieces!
To fit out your table in true Blaze style, display centerpieces showing Blaze and his friends springing into action. Scatter little paper wrenches, fireballs and gears to inspire adventures, and hang a birthday banner featuring AJ, Gabby and the Monster Machines!