Blaze Corn Dog Snack Idea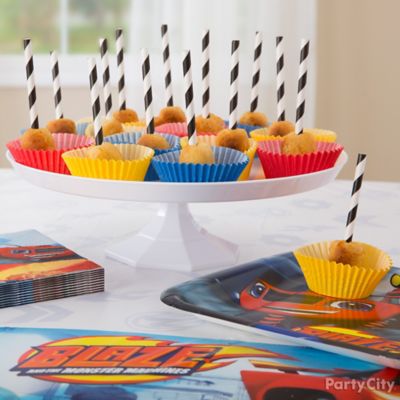 Fun food to fuel your party!
The birthday crew will be a crowd of cheering fans when you roll out these corn dog bites! Cook up a tray of store-bought mini corn dogs (easy!), and pop in cool striped straws so they can gobble them up without a fuss. Display them in colorful baking cups for a treat Blaze, AJ and Gabby would love!