Blaze Chair Decorating DIY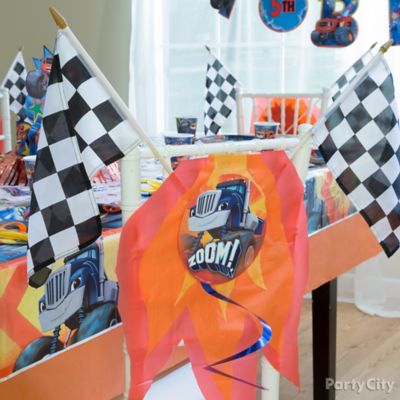 Engineer fun flame decorations!
Tablecovers are inexpensive and so versatile— use them to make these finish line chair decorations! Cut flames out of red, orange, and yellow tablecloths, making sure each colored flame is a little smaller so they fit together. Use tape to adhere the layers and finish it off with a cutout from the swirl decoration kit. Too cool!