Black and White Candy Pretzels Idea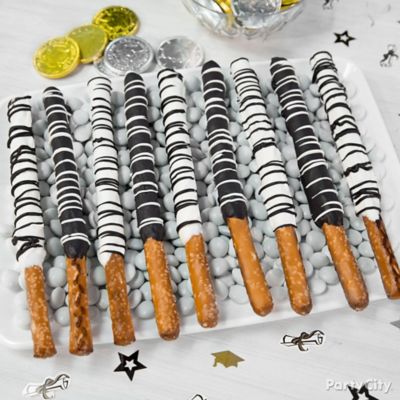 Dipped pretzels in your party colors!
Go ahead, eat these—you'll have the rest of your life to nibble broccoli! They're made with long pretzel sticks and Candy Melts® in both black and white. Just melt the candy, dip the pretzels, chill, drizzle with the opposite color and chill again. Then color-coordinate them on a bed of either white or black chocolate drops. Easy, cute and yummy!