Recreate Belle's hairstyle
Make your Belle costume even more magical with a half-updo inspired by your favorite Disney princess! Learn how with our step-by-step guide below.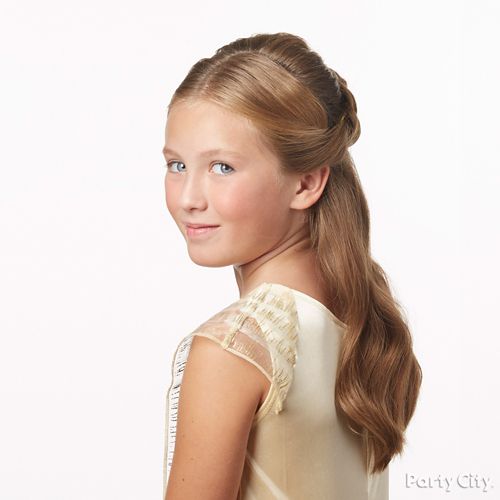 How-To
Supplies:
Hair ties
Curling iron
Ribbon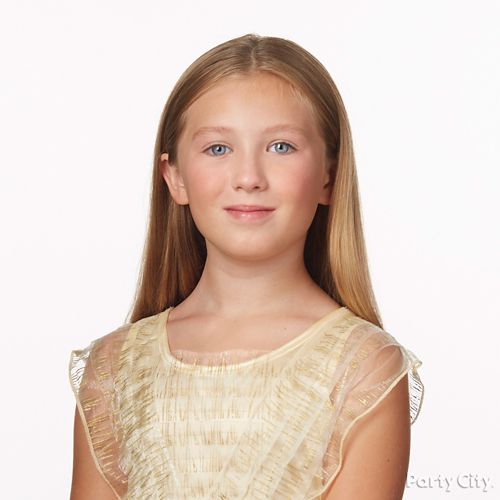 1) Step one
Brush hair back and part down the middle.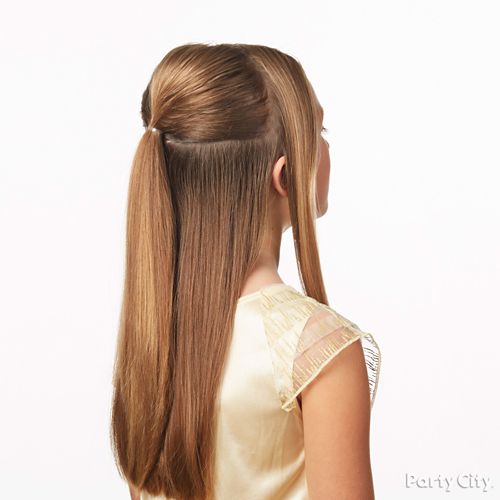 2) Step Two
Part hair four ways, then pull front pieces forward, pull middle into a ponytail, and leave the rest down.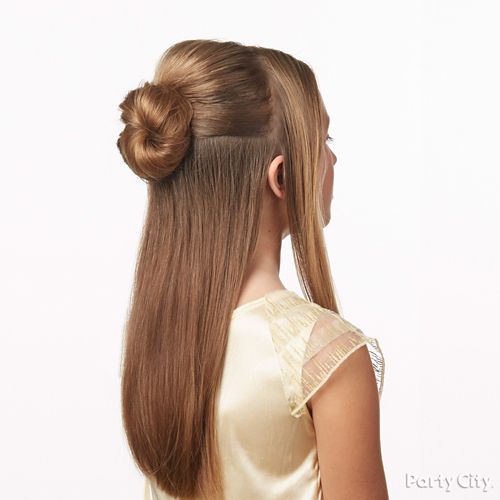 3) step Three
Twirl ponytail into a bun and secure. Leave front pieces out of the bun.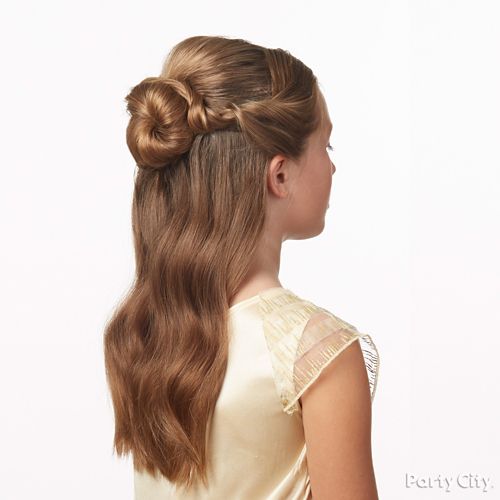 4) Step Four
Twirl front end pieces around bun and secure under the elastic.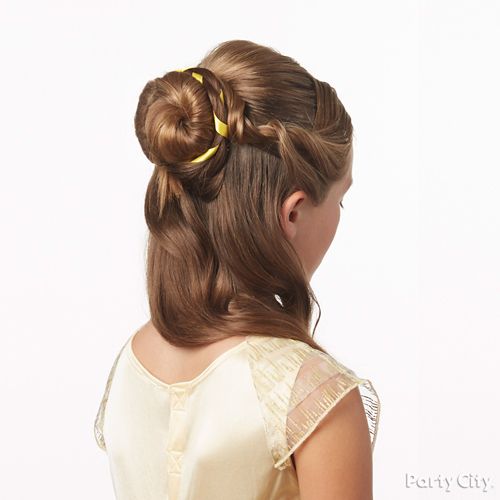 5) Step Five
Curl remaining hair and add accessories. (Hair ribbon not included with costume or sold in stores.)