Bats in the Belfry Idea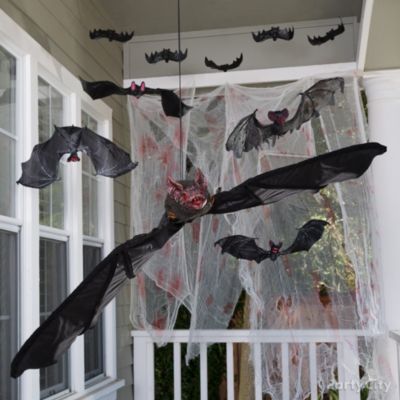 Decorations take flight with a flock of bats!
Give visitors a fright with winged nightmares awoken from their slumber. A giant vampire bat looks ready to sink his fangs into the next sorry soul to walk by, especially when he's surrounded by a cloud of flying horrors in all sizes. Hang tattered gauze curtains to create a cave-like atmosphere, then string the bats at alternating heights for a truly terrifying sight!