Batman Pin It Game Idea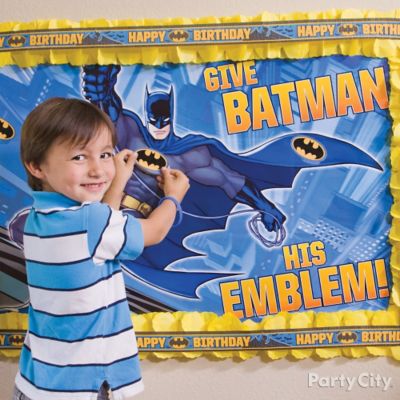 No superhero is complete without his emblem!
Get the guys in on the fun with a Batman party game, a super twist on the classic Pin the Tail on the Donkey with Bat emblem stickers instead of pins. The game comes with an action-packed poster, blindfold and enough stickers for eight players. For a fun DIY touch, create a cool border with Batman streamers and a paper garland.