Shoot for an unforgettable party for your MVP – the birthday boy – and his friends. The road to victory is paved with our Basketball party ideas for games, party favors, snacks and more!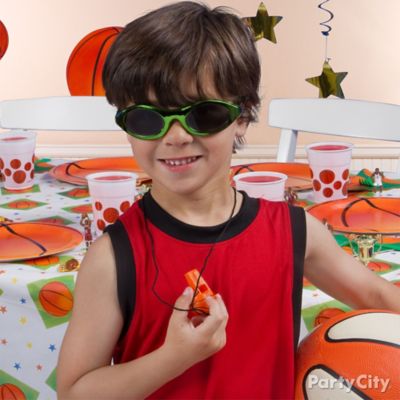 Idea 1: Take center court in a special birthday outfit!
The birthday boy can play the role of team captain in his favorite basketball jersey. With sunglasses and a basketball whistle, he will rock a real pro look.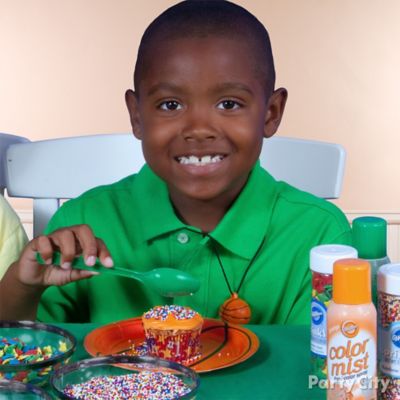 Idea 2: Let your dream team create their own dream cupcakes
Athletes need to exercise their creativity, too! Lay out iced cupcakes along with colorful sprinkles and color mists. Each party guest can let his imagination go coast to coast!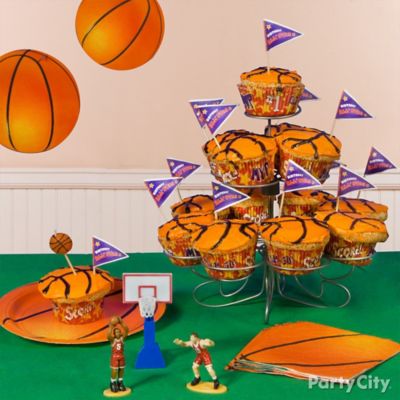 Idea 3: Create a slammin' cupcake tower
Bake the MVP's favorite cake in sports-themed baking cups and decorate the cupcakes with orange and brown icing to look just like basketballs. With basketball birthday candles as a finishing touch, these sweet treats will make any fan stand up and cheer!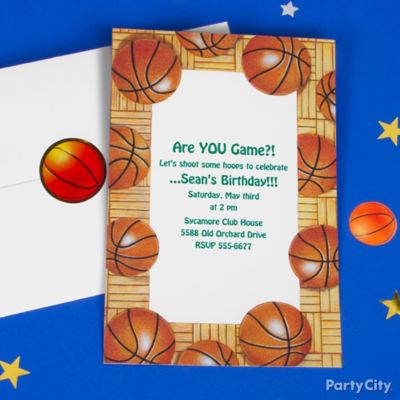 Idea 4: Custom invites bring the house down!
Boost team spirit with a personalized message, such as: "Are you game? Let's shoot some hoops to celebrate Sean's birthday!" Party City will print your custom invitations and ship them to you in five short days.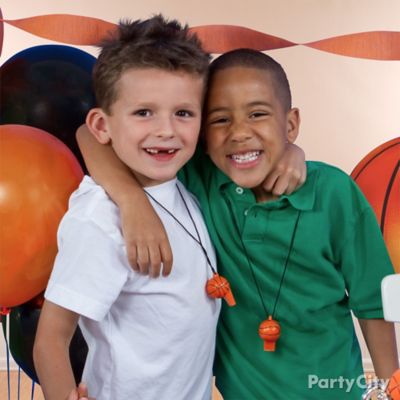 Idea 5: Foster team spirit with team accessories
Gain the home-court advantage! Your little athletes will be ready to hit the floor when they're equipped with basketball mini whistles.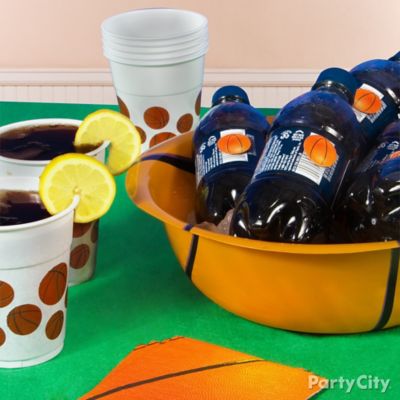 Idea 6: Hydrate with b-ball beverages
Your party-goers are sure to work up a sweat! Cool down with crowd-pleasing lemon iced tea served in basketball fan cups (don't forget the lemon wedge garnish!) and keep bottled sodas on ice in a large serving bowl.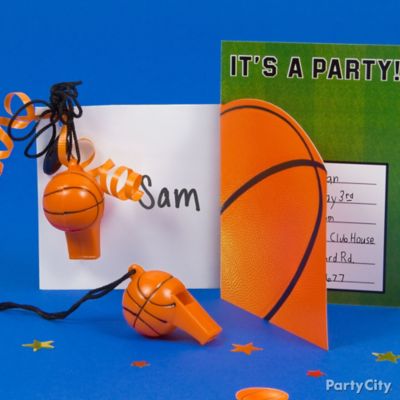 Idea 7: Bounce pass a pre-party favor
Take your basketball party invitation to the next level: Punch a hole in the corner of the envelope and tie on a party favor like a basketball mini whistle. It's a tiny tip-in that wins major points!
Idea 8: Fulfill his hoop dreams with a party room
Deck out the home court in our basketball party decorations. Go wild with banners, cutouts, basketball balloons and much more. Check out more decorating ideas below to round out the party room.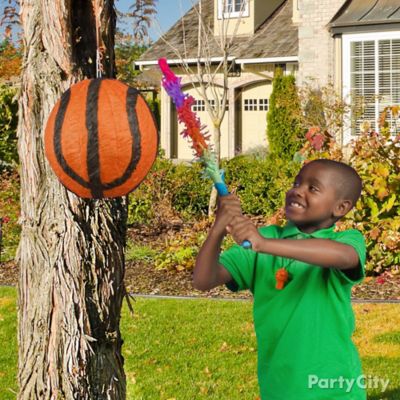 Idea 9: A pinata game is a slam dunk!
No one can resist this classic game! Fill one of our pinatas with sweets, toys and noisemakers and let the whole team take a swing at it. Don't forget the favor bags so that each party-goer can take home his loot!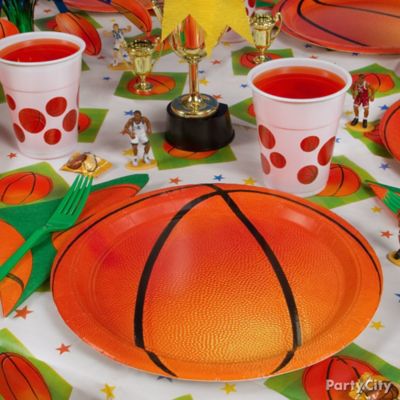 Idea 10: Create a championship table for the team!
Match basketball plates, cups and napkins for a winning table setting. Small award trophies double as table decorations and party favors!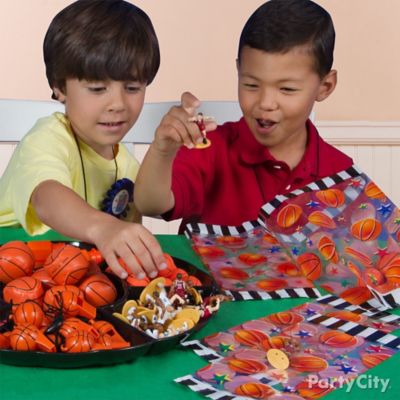 Idea 11: Let the team draft their own party favors!
You can't go wrong with a favor bar! Set up a platter filled with fan gear and let the birthday boy and his teammates gear up with basketball mini whistles, wristbands and more. Don't forget the party bags so that they can take home their picks!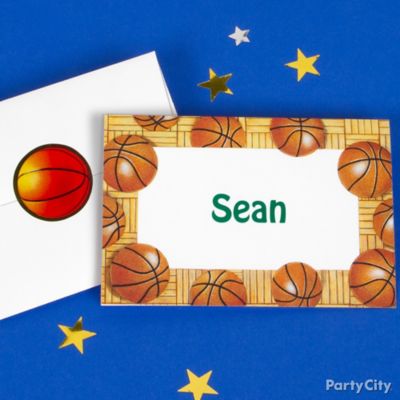 Idea 12: Say "thanks" with a personalized note
Alley-oop! A custom thank you note is the perfect play after a successful party. Just use Party City's super-easy card generator to add a personal message to your cards and we'll ship them to you within five days.