Decorate a chic cake
No party is complete without cake! Creating this sweet treat for your little go-getter is really a piece of cake! With fondant, pink icing, gumballs, and Barbie candles, you can make this chic cake for your Barbie fan.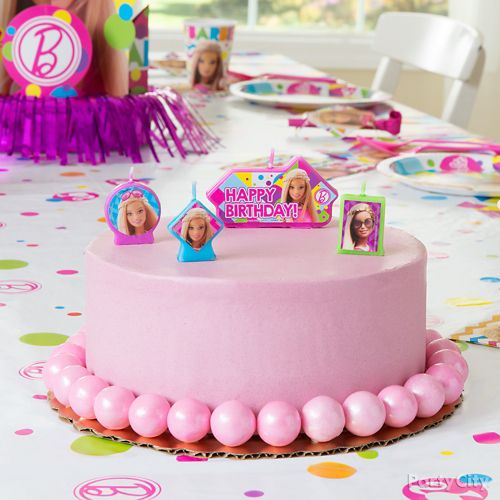 How-To
Ingredients:
Favorite cake mix or recipe
Buttercream icing
Pink Fondant
Pink Gumballs
Supplies:
Round cake pan
Spatula
Fondant roller
Barbie Birthday Candles
1) Bake Cake
Use a round cake pan and bake your favorite cake. Use multiple layers for extra height.
2) Apply Icing and Fondant
Cover the entire cake with buttercream icing using a spatula. Then roll out the pink fondant and cover the cake with it.
3) Add the Gumballs
Stick pink gumballs around the base of the cake. Use a dot of icing beneath each gumball to help hold it in place.
4) Top It with Candles
Finish it off by placing the Barbie candles on top.