Balloon Easter Bunny Egg Hunt Idea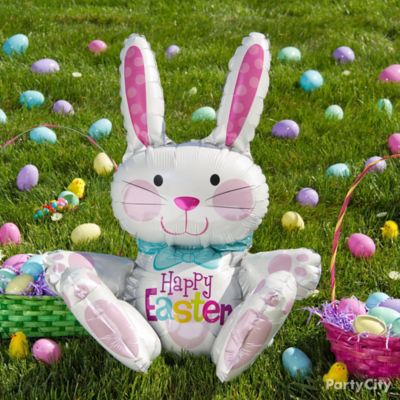 This balloon bunny wants to help with the egg hunt!
Meet your egg hunters on the grass with an adorable Easter Bunny balloon! This li'l balloon buddy is easy to assemble and requires no helium – just blow him up with a few puffs of air and the included straw. Leave him by your child's basket as an extra Easter surprise, or have him lend a paw with the decor!