Kids bored at home? Try these backyard game ideas to keep them occupied. There are four games for hours of fun and you don't even have to leave home! You can even use the ideas to have a mini-Olympics with the entire family.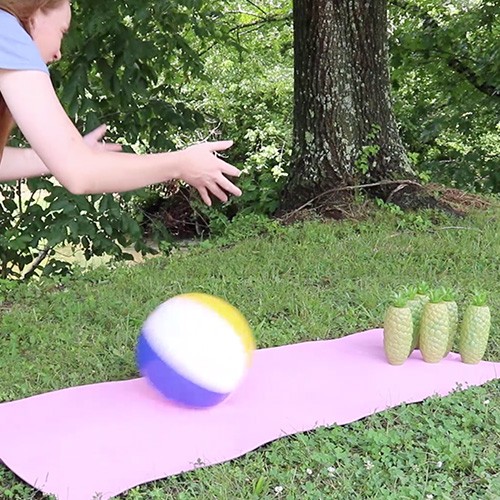 Beach Ball Bowling
Supplies:
Instructions:
Lay out the yoga mat as your alley. Set up your pineapple pins and make it interesting by using a beach ball to knock them down.
Yard Tic Tac Toe
Supplies:

Instructions:
Lay the jump ropes in the yard to make a Tic Tac Toe board. Use the duct tape to make an "X" on half of the discs. Use your throwing skills to play a game of Tic Tac Toe in the backyard.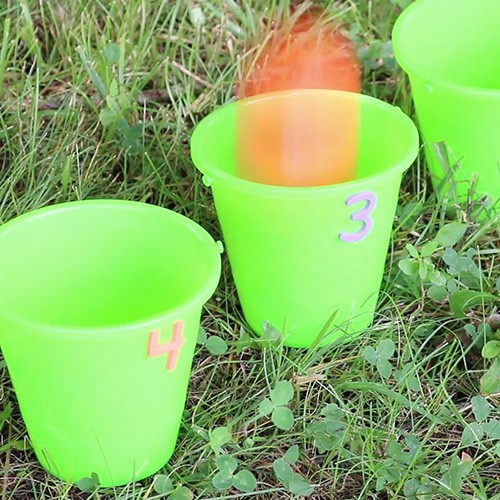 Bucket Toss
Supplies:
Instructions:
Add the foam numbers to the front of each bucket. I also removed the handles. You can make as many targets as you would like. Set up your targets and space them however far apart you like. Let the kids take turns throwing the balls and seeing how many points they can score!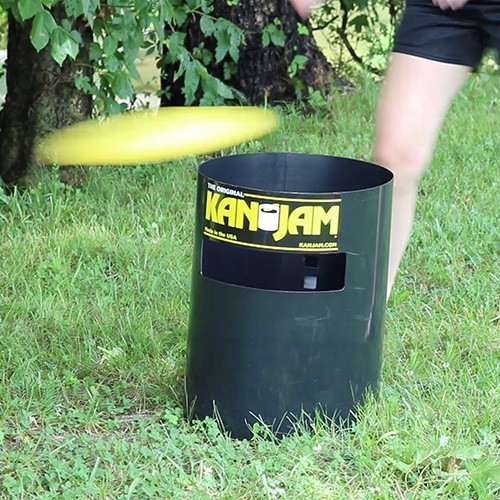 Kan Jam
Supplies:

Instructions:
Set up the game and play according to the rule sheet. You can also just let the kids use the cans as targets for more "free" play than structured.