Avengers Orbz Balloon Tower Idea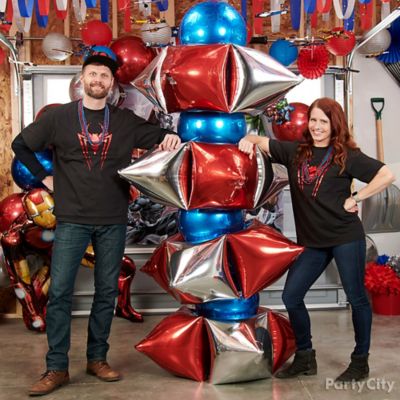 Assemble a balloon column!
Creating a balloon column is not difficult, trust us on this one! All you need to do is stack the balloons and secure with tape. Plus they are air-filled; no helium is needed. Columns are very convenient because you can order balloons ahead and create your balloon column the night before the party or day of. We recommend using an electric pump; they are worth the investment and come in handy for future projects.

Instructions: Build the base first layer by adhering the corners of four Diamondz balloons together with loops of packing tape. Place an orb-shaped balloon in the center and reinforce with tape. Build 3 more layers. We used 8 silver Diamondz, 8 red Diamondz, and 4 blue Orbz balloons.